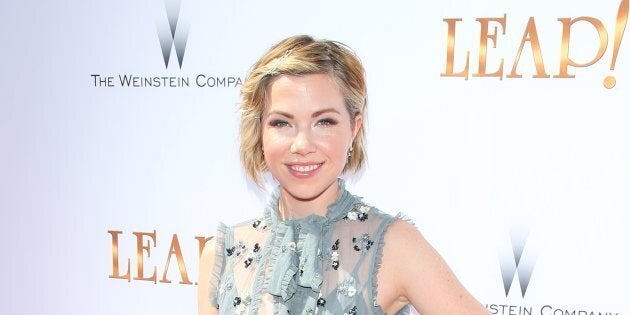 Carly Rae Jepsen, perpetual girl next door and singer behind the 2012 jam "Call Me Maybe," can now add officiate to her impressive resume.
The bride shared the same image on her own account, thanking her bestie for conducting the service. "@carlyraejepsen gave us the most beautiful ceremony it could not have been more perfect ❤️," she wrote.
Honestly, we almost didn't recognize the Canadian singer without her signature brunette hair and blunt fringe for which she's known. However, the 31-year-old looked more familiar in another snap she shared of herself standing between two other friends.
From the (countless) gorgeous Instagram photos, it looks like Jepsen and her BFF had the best time celebrating her nuptials, both before and after.
Not only did Jillian (who is also Jepsen's stylist, and her best friend since they were about two years old) have an adorable outdoor bridal shower...
But she, Jepsen and the rest of the bridal party also went to Harry Potter World for her bachelorette party.
And, of course, they all had a memorable time at the wedding. Here's Jepsen partying with the bride and her bridesmaids:
While the "I Really Like You" singer is happy for her BFF, she revealed to Entertainment Tonight that marriage won't happen for her anytime soon.
"I'm not engaged. Not even a boyfriend, meh," she said with a laugh earlier this year, according to ET. But speaking of her love life, she added, "I'll know when I see it."