According to the Baltimore Sun, students and teachers at Cristo Rey Jesuit High School became aware of an unusual smell coming from the third floor on Thursday afternoon. Bill Heiser, the school's president, told the paper that the smell "appeared to be getting stronger," and that several students and teachers experienced breathing difficulties.
After the source of the smell was discovered, firefighters opened windows to air out the building.
Classes at the high school resumed on Friday, and a school statement noted that a counsellor would be available to talk to students about the incident.
It's always best to take precaution, call 911.
Although the unusual smell did not pose a danger, fire spokesman Clark said, "It's always best to take precaution, call 911, let us — we are the experts — come in and make sure that everything is safe, so we have no problem with them making this call."
"We want to make sure that these students and teachers are all safe," he added.
But now, considering this evacuation, maybe it's best we chill on the pumpkin spice for the rest of the year.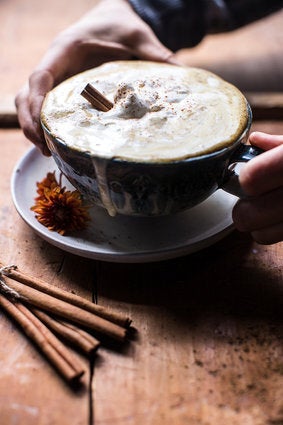 Pumpkin Spice Latte Recipes