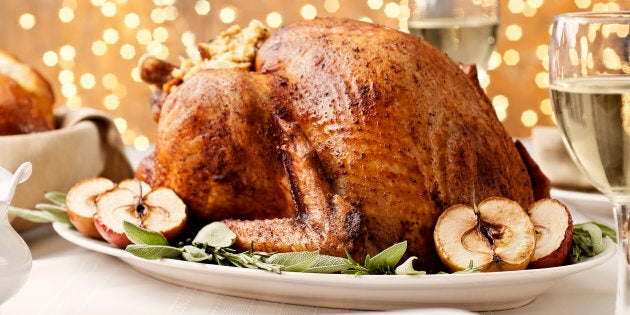 Thanksgiving is here, and with it comes mountains of holiday turkey leftovers.
Since there are only so many turkey sandwiches one can eat, we sussed out 13 delicious options for re-purposing that surplus holiday bird.
White Turkey Lasagna with Mushrooms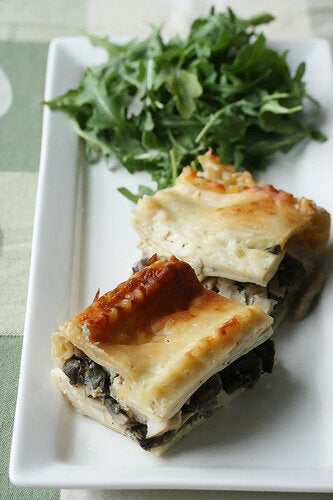 Give your turkey leftovers news life -- and lasagna a new twist -- with this easy-to-assemble lasagna recipe. Serve it with a side salad for a complete and satisfying post-holiday meal. Get the recipe at Crumb.
Leftover Turkey Dinner Dog Treats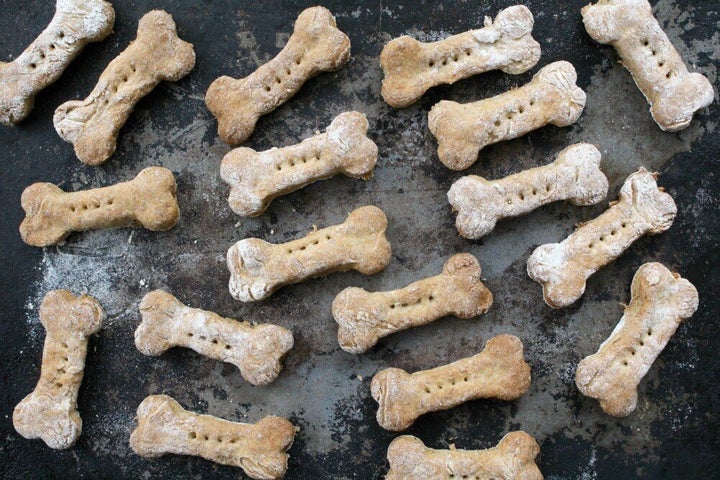 While this recipe might be for man's best friend, that doesn't make it any less delicious or awesome for using up those Thanksgiving leftovers. Fido will be giving thanks to you for sharing your holiday feast. Get the recipe at Dinner With Julie.
Chicken Leek Shepherd's Pie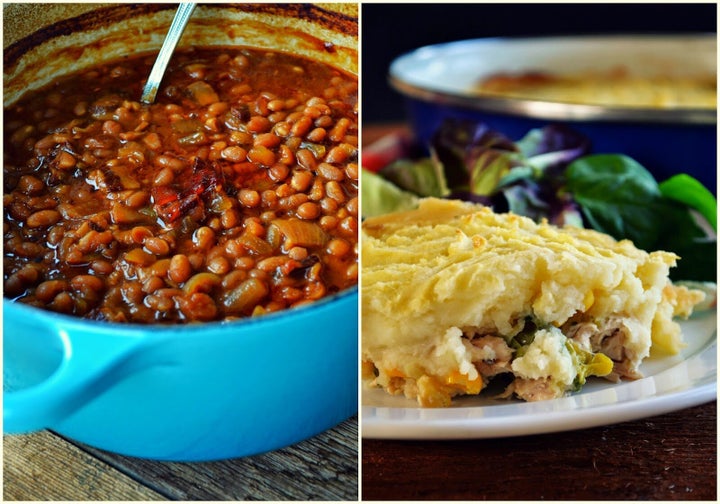 Even though this recipe calls for chicken, you could easily substitute turkey as a tasty way to use up any Thanksgiving leftovers. For those who avoid red meat, this recipe would be a welcome comfort meal any time of year. Get the recipe from Family Feedbag.
Lemon Pepper Turkey Sandwiches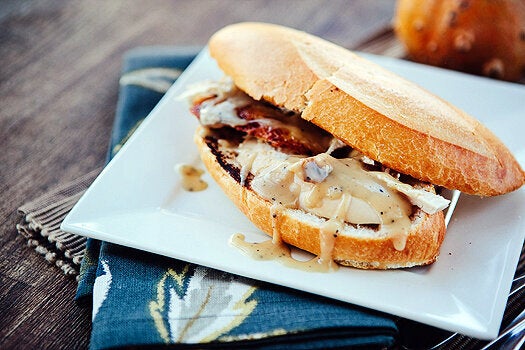 Yeah, yeah, we know we said you wouldn't have to choke down another turkey sandwich, but by serving it on a chewy ciabatta bun and with the addition of a refreshing lemon pepper gravy, this sandwich is truly next level. Trust. Get the recipe from Simple Bites.
Tuna and Turkey Pepperoni Spiced Rice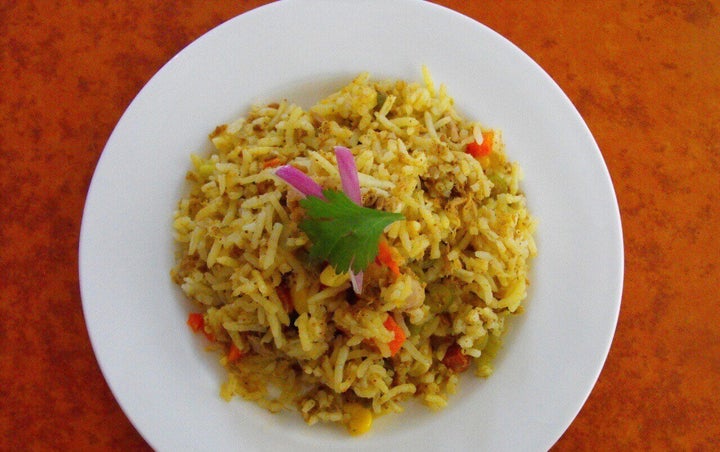 Swap the turkey sausages for about 2 cups of chopped turkey leftovers and you'll have an incredibly flavourful, veggie-packed meal for leftovers all week long. Get the recipe from The Spicy Eggplant.
Turkey Soup with Butternut Squash & Wild Rice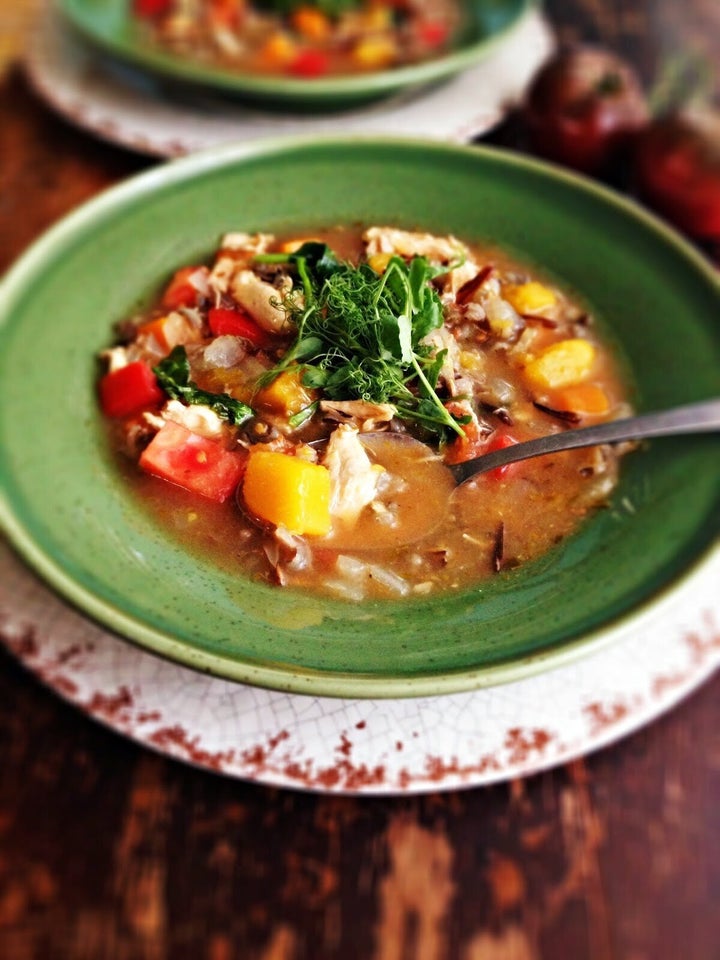 Go beyond your basic (read: boring!) turkey soup with this yum-tastic recipe featuring filling butternut squash and wild rice. Use the bones from the bird to make the broth from scratch for even more depth of flavour. Get the recipe from Sweet Sugar Bean.
Roasted Red Pepper, Chicken & Goat Cheese Quesadilla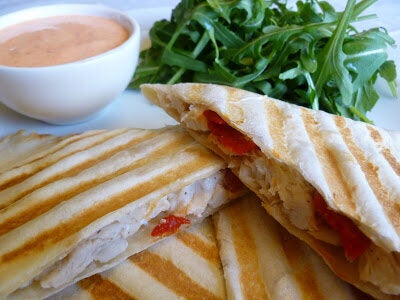 Cobb Salad Lettuce Wrap Tacos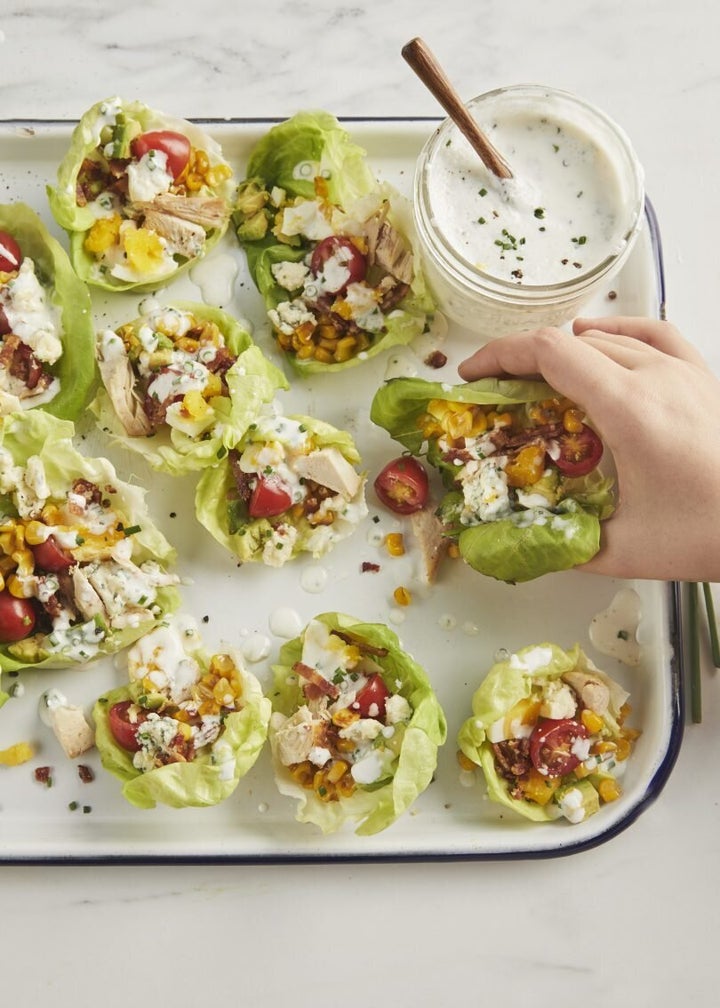 Use turkey instead of the chicken called for in this recipe and you'll have a light and refreshing lunch for the day after the big feast. Kids and adults alike will get a kick out of the handy dandy lettuce cups, and doesn't homemade ranch dressing make everything better? We think so. Get the recipe from Sweet Potato Chronicles.
Skillet Turkey Pot Pie Pizza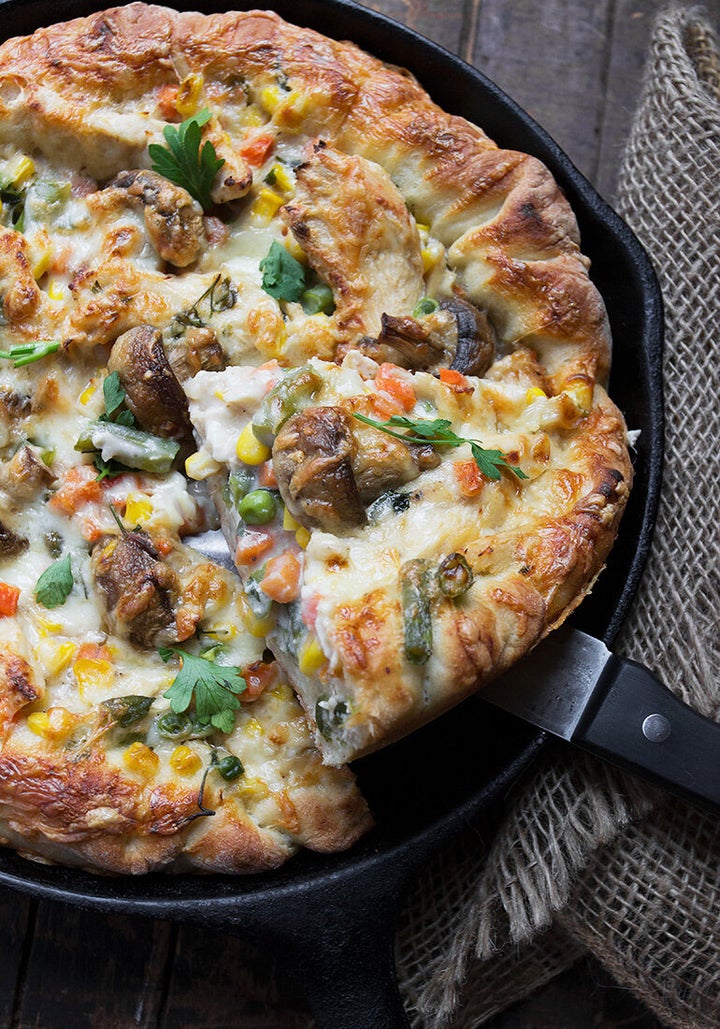 This recipe had us at pizza. And pot pie, if we're being honest. All the delicious and comforting magic of pot pie, with the ease of throwing everything in a skillet to cook and serve like pizza. It's ready in under an hour, making it a yumm-o and kid-friendly weeknight dish. Get the recipe from Seasons and Suppers.
Succulent Stuffed Sweet Potatoes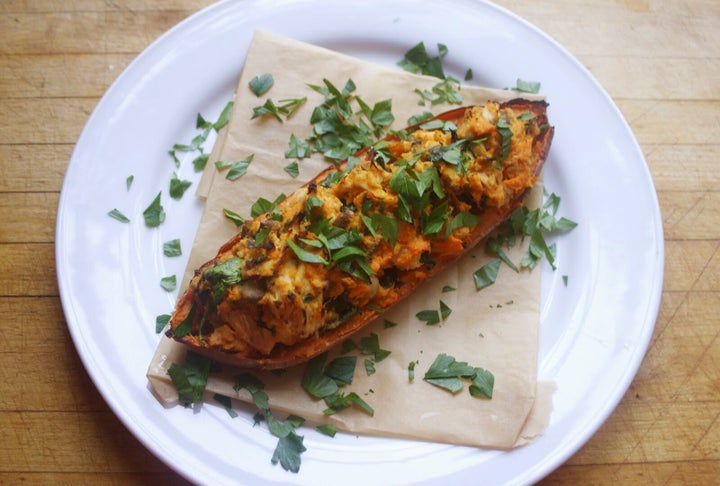 This delicious dish is gluten-free and makes use of both leftover turkey and sweet potatoes from the holiday feast. Baby spinach ups the healthy factor, while lime juice gives an unexpected freshness to this meal. Get the recipe from Beyond the Bite.
Southwestern Stuffed Mushrooms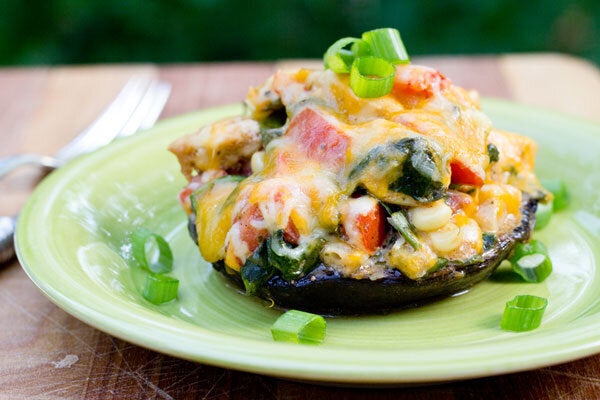 These little morsels are the perfect bite-size package to use up those Thanksgiving leftovers. Just swap for the chicken listed in the recipe, and you'll be well on your way to enjoying a good and good-for-you compact meal. Get the recipe from Mommie Cooks.
Crockpot Turkey Chili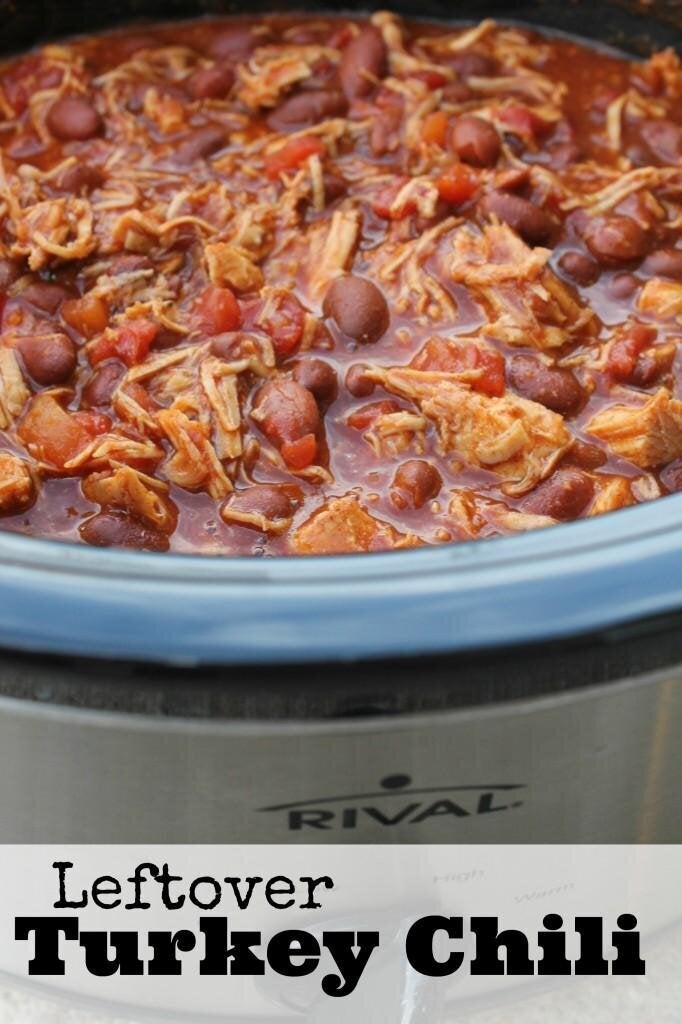 This six-ingredient chili recipe is hella easy to whip up, as all you need to do is just set it in your crockpot and forget it. That is, until it's time to dig into this hearty, satisfying dish. Don't forget the rolls. Get the recipe from Passion for Savings.
Turkey Poutine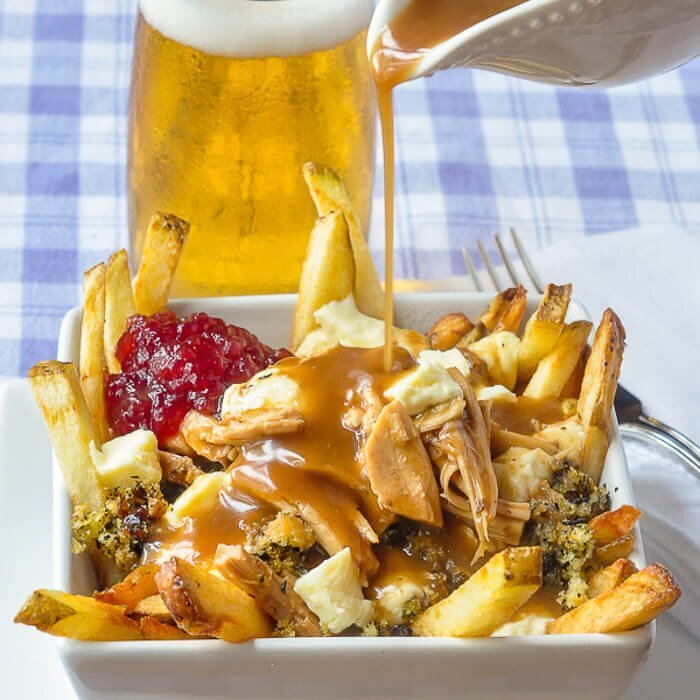 It doesn't get much more Canadian than poutine, and this twist on the French-Canadian dish will have you wishing it was holiday season every day of the year. This recipe gets bonus points for also using up leftover stuffing, and cranberry sauce. Get the recipe from Rock Recipes.