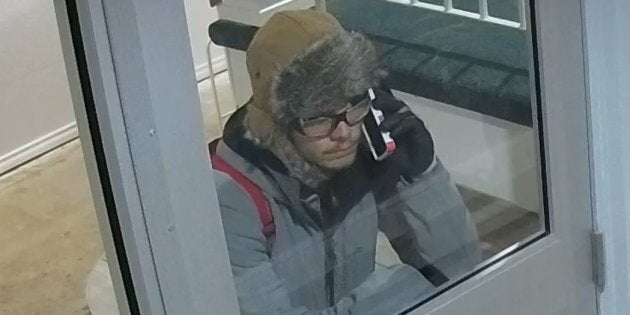 Edmonton police are looking for a suspect who asked a woman in a wheelchair to borrow her phone ... and then allegedly ran away with it.
Watch: Edmonton police release surveillance footage of suspect
Around 7 a.m. on Oct. 4, a woman was waiting for the bus when a man came up to her near 16 Avenue and 48 Street.
He asked to borrow her phone to call his grandmother and she reluctantly handed it over.
Surveillance footage shows the man holding the phone to his ear. He took off with the phone, police said in a press release.
Police describe the suspect as male, either white or Indigenous, 20-years-old, about 5'10" tall and 190 lbs.
People who have seen this man are encouraged to call 780-423-4567, contact Crime Stoppers anonymously at 1-800-222-8477, or submit a tip online here.