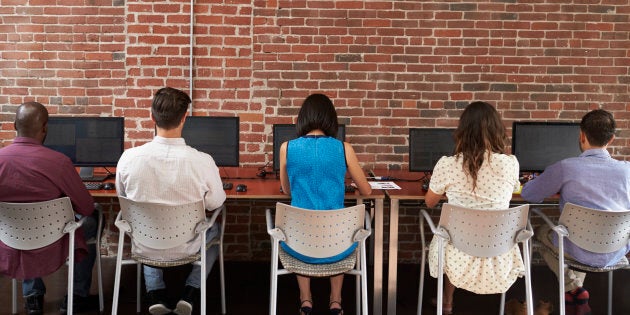 It's a hard statistic, but an important one: one out of every two people in the youngest generation of workers in Canada has had experience with depression.
According to a survey conducted by Ipsos on behalf of the Great-West Life Centre for Mental Health in the Workplace, a full half of employees aged 18 to 34 reported that they'd dealt with the mental illness, while for Gen-Xers (aged 35 to 54) that number was 39 per cent.
So what does it mean to have such a huge portion of workers — particularly the ones who will be taking up more of the workforce in the coming years — reporting so many negative experiences?
Actually, it could mean progress.
Younger workers are more aware of mental health and less likely to be silenced by social stigma.
That tendency can certainly be seen elsewhere, as more millennials speak up about the struggles faced when it comes to anxiety and depression, something that has long been missing from both offices and other public spaces.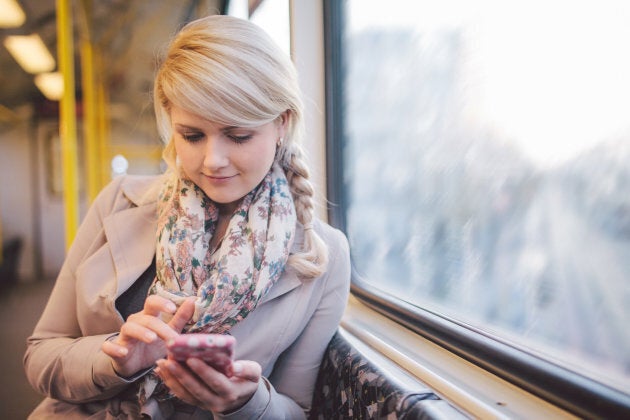 In an article from Vice on how millennials use memes to talk about mental health, it's easy to see that technology has helped put the word out that a huge number of people go through these kinds of struggles — and by sharing them, it reminds people that there are others who are struggling too.
"I have chronic depression which isn't exactly hilarious but sometimes memes resonate more than my $200 therapy session," mental health advocate Deidre Fidge told the site. "I don't know if it's deeply pathetic or heart-warming that random memes make me feel less alone sometimes, but there you go."
Offices in need of a change
It's natural that these tendencies will carry over into the workplace, which has long been a space in need of a mental health revamp.
Former Globe and Mail columnist (and Baby Boomer) Jan Wong wrote a book in 2012 entitled Out of the Blue: A Memoir of Workplace Depression, Recovery, Redemption and, Yes, Happiness, about her experience with depression while at the newspaper (where she was eventually let go), and what she learned during her illness.
Especially for those of us who work with our brains, there's this huge fear that if you've had a mental illness, no one will ever hire you again.
"[Human resources staff] need to be educated about mental illness," she told HuffPost Canada at the time. "As soon as they see a behavioural change, they have to do something. The first thing the HR person needs to ask is whether it's because of a situation at work or because of a situation outside of work. If it's outside, you tell them where to get counselling. If it's inside work, you tell them where to get treatment, but you also stop the situation at work.
"Especially for those of us who work with our brains, there's this huge fear that if you've had a mental illness, no one will ever hire you again. But in fact that didn't happen — I have a job."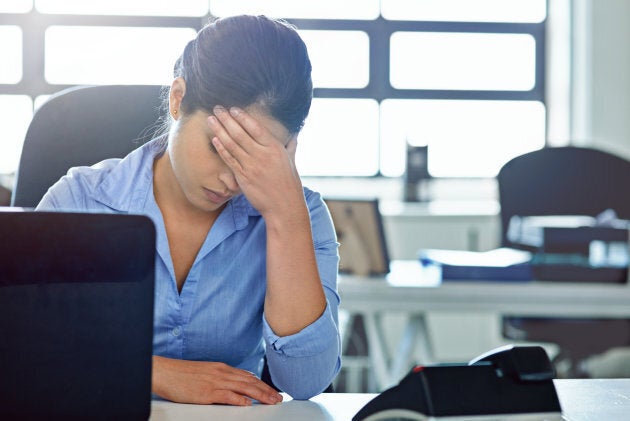 Other initiatives include talking about mental health in situ, not just recommending counselling for people who need it.
For millennials, as well as people in every other generation, that kind of attitude will make all the difference between struggling silently, and getting the help they need.