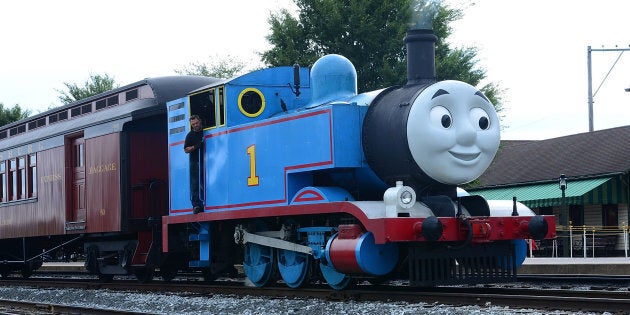 Thomas the Tank Engine is set to chug into a whole new age of diversity in its next series with steam engine characters from Africa, India, China and Australia.
The much-loved children's television series based on the books of English vicar Reverend Wilbert Awdry will come out of the Tidmouth Sheds late next year almost gender balanced, with two new female steam engines, Rebecca and Nia from Kenya.
Makers Mattel said the new "Steam Team" will have three girls and four boys alongside Thomas, replacing the previous crew which had only one girl.
"Henry and Edward will move out to live in other parts of Sodor," Mattel said as the new series was launched at the MIPJunior television industry gathering in Cannes, which ended late Sunday.
Along the way he will make new friends — Ashima from India, Yong Bao from China and Shane from Australia.
Christopher Keenan, of Mattel Creations, said Thomas will leave the fictional island of Sodor in the Irish Sea for the first time to "experience new cultures and countries, including China, India and Australia."
Along the way he will make new friends — Ashima from India, Yong Bao from China and Shane from Australia.
Keenan said the major overhaul had come after research involving hundreds of parents and children.
But he insisted the new girl-friendly series "maintains all the core values and attributes that has kept 'Thomas & Friends' on track for over 70 years, but it broadens Thomas' world to reflect the global community in which we all live."
Keenan later told a MIPJunior debate on diversity that "children's entertainment has an enormous responsibility to lead the way. We are talking about the global citizens of tomorrow. I think it is important for us to boldly go where no toy company has ever gone before."
Despite the fact that Thomas is a steam engine, the new shows will also have storylines which will help preschool children understand the UN's Sustainable Development Goals.
Another innovation is that Thomas will break the so-called "fourth wall" — the imaginary barrier between the actors and audience — by directly addressing his young fans.