Sounds like Prince George is a '90s kid at heart!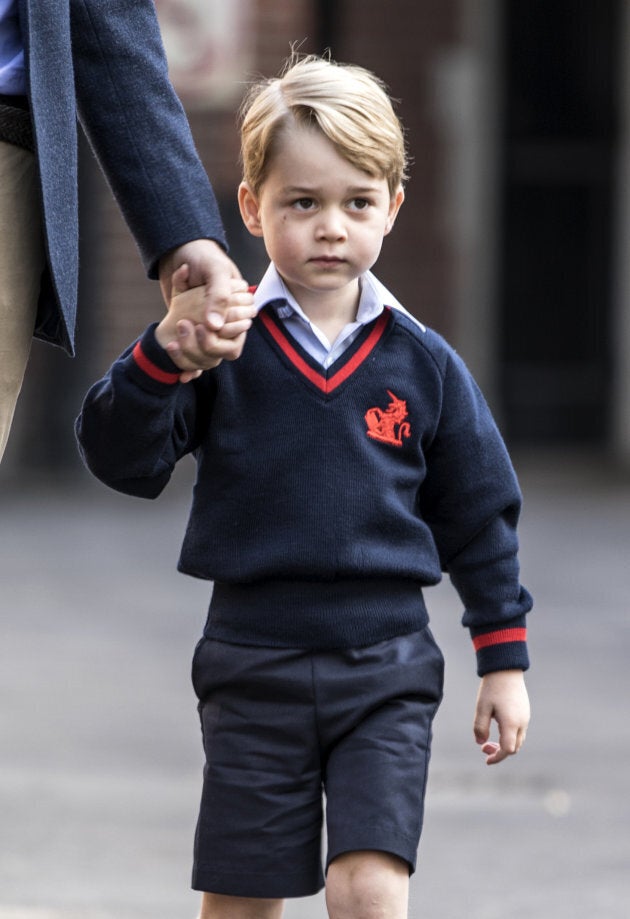 "He quite likes 'The Lion King,' we've watched that a few times," the prince revealed. "He has watched a few Lego movies as well. Trying to keep him off the television is hard work."
George's film of choice proves he has good taste, as every '90s kid (and every kid since, for that matter) knows just how good "The Lion King" is, with its plot twists, catchy songs and unforgettable characters. Plus, its positive message, hakuna matata, is one kids remember for life!
But considering the four-year-old is third in line to the throne behind his grandfather, Prince Charles, and his dad, Prince William, it led many royal fans to crack the same joke:
Interestingly, some fans have actually been making this joke for years...
With some even wondering how George would react to the plot:
While Prince William didn't reveal George's exact thoughts on the movie, we totally understand his son's love for "The Lion King." After all, the film has been stealing our hearts since '94 and has so much fandom that it even has a reboot in the works. Clearly Prince George knows what's good.
Keep Up With The Royals

Get our weekly email round-up of all things Royal.