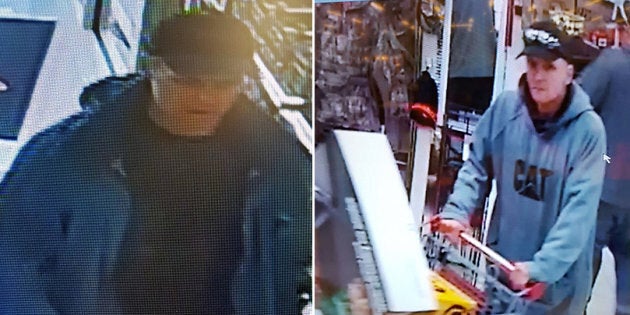 RCMP in Nova Scotia say they are searching for two suspects who allegedly stole almost $2,000 worth of merchandise from a Canadian Tire store.
We'll call this heist Scotian's Eleven.
Halifax police say two men pulled up to the side of the Sackville Drive location in a black Dodge Caravan at around noon on Sunday, which you'd think would be the worst time to rob any store in Canada.
KitchenAid mixer stolen
Police said the suspects appeared to cut a hole in the garden centre's fence while the car was parked at the side of the building.
After moving the vehicle to the parking lot, they then went into the store and filled "multiple shopping carts with merchandise," including two chainsaws and two trolling motors. AKitchenAid mixer was also nabbed, because nothing completes a clean getaway like expertly-mixed cake batter.
The suspects then reportedly took the carts to the garden centre and walked back to the van. Police said they then picked up the items through the opening in the fence and fled the scene.
The suspects are both described as clean-shaven white men, between 40 and 50 years old. One of them was wearing a grey hoodie and black track pants. The other wore a green jacket, blue jeans and a black hat.
Anyone with information on the incident is asked to contact Halifax police or submit a tip through Crime Stoppers.