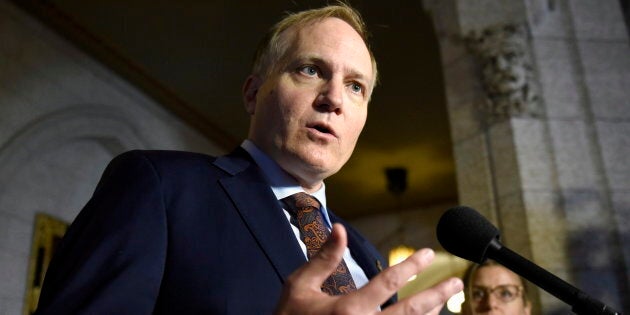 OTTAWA — The NDP is one step closer to reversing a controversial decision by a once-secretive committee of MPs that put its former and current members on the hook for millions of dollars.
Tuesday, a Federal Court judge dismissed efforts by the Board of Internal Economy — the mulitparty committee that governs the administration of the House of Commons — as well as the federal government and House Speaker, to toss out the NDP's case.
The judge's decision could have repercussions for other parliamentarians who've had gripes with the board.
Watch: Commons committee says NDP broke rules
"We've always said that we thought the decision was wrong, and we're willing to sit down with the Board of Internal Economy," NDP House Leader Peter Julian said in greeting the news Wednesday.
Some MPs owe more than $100,000
Some MPs owed a great deal of money. Former Scarborough MP Dan Harris was originally told to repay $141,467. Former Quebec MP Isabelle Morin owed $169,117. Her colleague Alexandre Boulerice's tab was $122,122.
The NDP leader at the time, Thomas Mulcair, suggested that the board — which was dominated at the time by Conservative MPs and a lone Liberal — was using its position to score political points.
The board tried to have the NDP's applications thrown out, arguing that the court had no jurisdiction and that its hearing the case the would "infringe the constitutional independence of the House of Commons" and interfere in the "internal affairs and business of the House."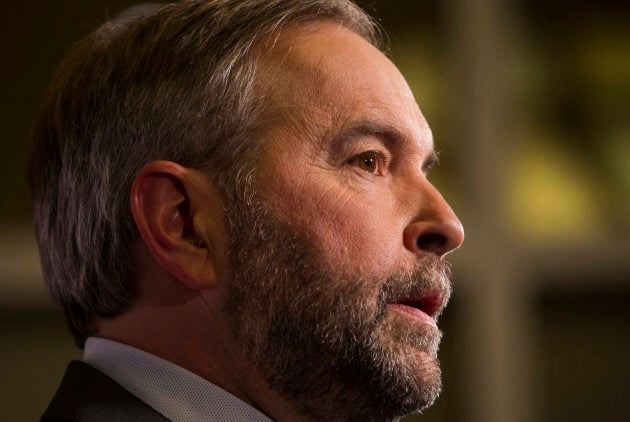 After three years of procedural wrangling, a Federal Court judge on Tuesday disagreed.
Justice Jocelyne Gagné denied a motion to strike, ruling that the board doesn't have parliamentary privilege.
The board, the federal government and the Speaker of the Commons had not cited any authority, Gagné wrote, to support their assertion that matters at issue are "at the core of parliamentary functions and that without the claimed immunity, the House of Commons would be paralyzed and prevented from discharging its legislative function."
The House hasn't been prevented from fulfilling its constitutional functions since the NDP filed its application for judicial review, she later noted.
During the three-year legal battle, efforts were made to reach a settlement, but offers were eventually rejected, sources said, by both the NDP and the governing Liberals.
But now, things look rosier for the NDP.
"We welcome the court's decision recognizing that it has jurisdiction over the [board]," Robert Fox, NDP national director told HuffPost Canada in a statement. "We're hoping this signifies that the government's frivolous fight to uphold the [board]'s baseless decision is nearing the end."
Case will set a precedent, Conservative MP says
Former Conservative MP Maurice Vellacott, who has his own beefs with the board, hopes the court's ruling will help him as well.
"In my last term there, we have a special needs boy and I was sticking around — we had a secondary residence in Ottawa and that had been approved year after year," said the former Tory MP, who represented Saskatoon–Wanuskewin for 18 years. He continued to hold his primary residence, a 40-acre farm in Saskatchewan, as well as provincial health card and driver's license.
You can't run things like a banana republic and make up rules and then try to apply them retroactively.Maurice Vellacott
Vellacott said he wasn't the only MP affected by board's decision but, since he wasn't running again, he was the only one willing to fight it.
"On principle, you can't run things like a banana republic and make up rules and then try to apply them retroactively. I abided all along with every jot and tittle of the House of Commons' Board of Internal Economy guidelines."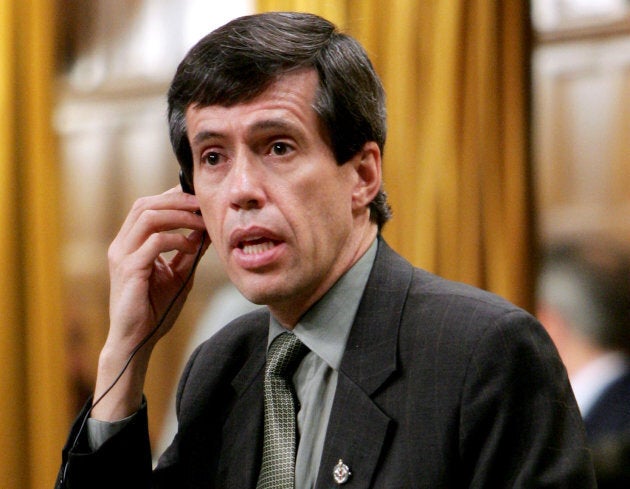 Now, Vellacott said, he thinks the board doesn't have a choice but negotiate with MPs.
"If they lose this case, they will have precedent set, they are going to have damages against them, and it's better for them to negotiate."
Senators hope ruling will apply to them
Some senators are also eyeing Tuesday's federal court ruling.
"The feeling on this side is this could apply to us as well — senators are not challenging the [internal economy committee's] decision but the process of how that decision was made and whether people had due process," said one senator, who did not want to be identified.
Several senators are upset at the seemingly arbitrary way some members of the upper chamber have received reimbursement for their legal fees while others have not, when it came to contesting their expenditures in the upper house.
The consequences are that the board essentially becomes more accountable for its decisions.Rob Walsh
Rob Walsh, the former law clerk and parliamentary counsel at the House of Commons, told HuffPost he wasn't surprised by the court's decision, noting that its impact may be far-reaching.
"The consequences are that the board essentially becomes more accountable for its decisions," he said.
When the court looks at judicial review, Walsh added, they'll listen to complaints from parliamentarians affected about whether they were given a hearing, and whether they were given due process.
"Usually, judicial review results in the court not making a decision itself but simply saying: 'You didn't do it right. Now, do it right." And sends it back to them."
The board told HuffPost it is reviewing the decision and has no comment at this time.
It would typically have 10 days to give notice it intends to appeal to the Federal Court of Appeal.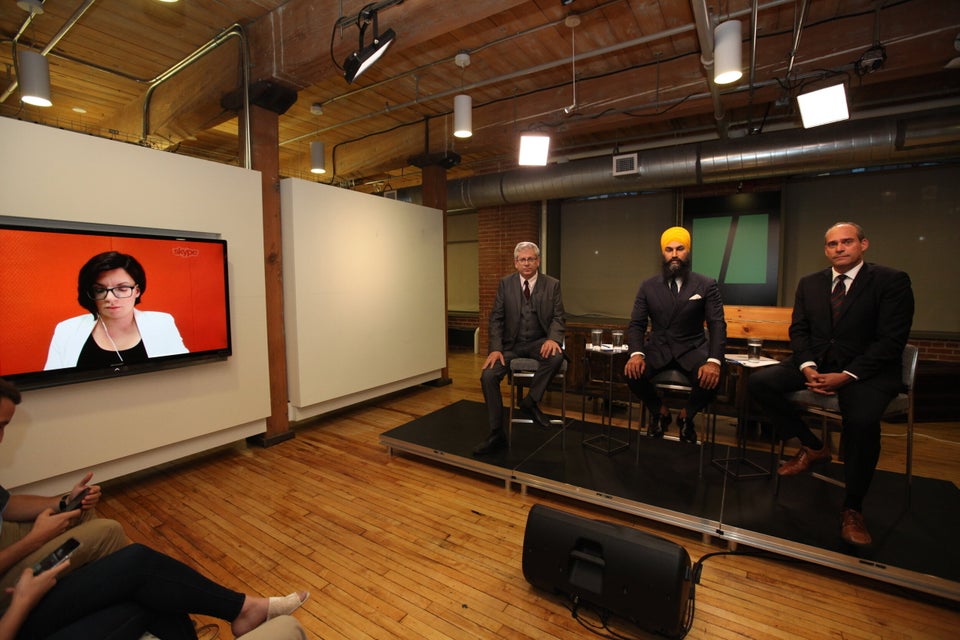 NDP Leadership Debate 2017 Hosted By HuffPost Canada