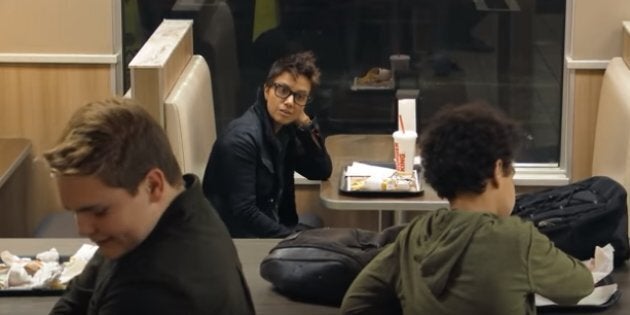 A viral Burger King advertisement released this month painted a sad portrait of how common it is for bystanders to ignore an act of bullying.
The restaurant's "Bullying Jr." experiment showed how people in one of the fast food chain's locations — who didn't know they were on camera — complained more about a "bullied burger" than they did about a young boy being bullied by his peers.
Not everyone reacted that way. Canadian Fawzia Mirza was someone who decided to say something.
Just 12 per cent of customers in the ad, including Mirza, stood up for the "High School Jr." who was being bullied, while 95 per cent spoke to staff about their ruined order.
The Sydney, N.S.-born actress shared a Facebook post shortly after the ad's release describing her experience in the campaign, which has received plenty of praise online since it was shared on Oct. 17.
"I'm an actor, but I wasn't paid to act in this video, nor did I know what was happening," she wrote in her post.
HuffPost Canada reached out to her to talk about the ad. Mirza lives in Chicago and Los Angeles. She was a lawyer — "don't hold it against me!" she says — before she jumped into art and activism.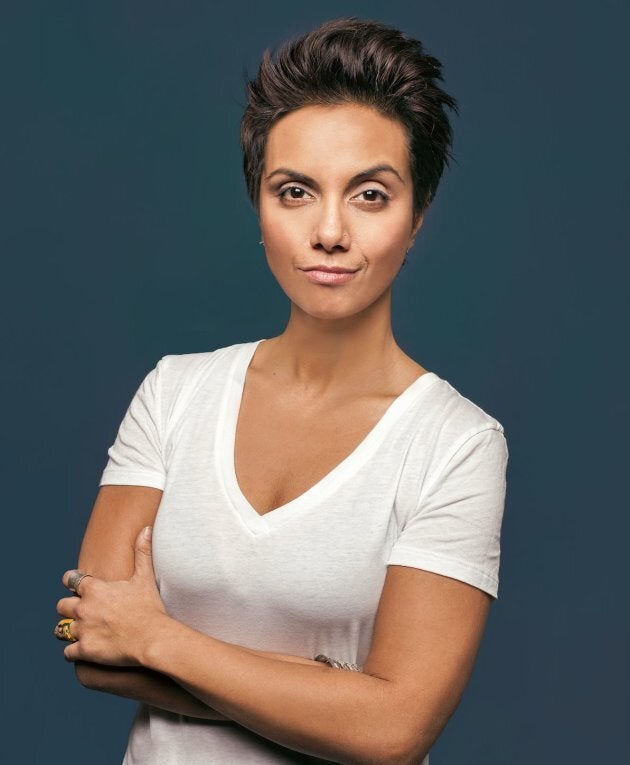 Take us through your experience in the campaign.
I was waiting for part of my meal because they said it wasn't ready. I noticed a kid being bothered by another kid. My heart immediately started to feel for the boy. My friends will tell you, I get super vigilante when something looks bad or shady, and it hurts my heart, because if someone looks uncomfortable, they probably are.
I worked in sexual violence prevention for 10 years. My brain is now wired to tune in and do something if I see someone not being cool to another person.
I asked the boy if he was OK. The bullying felt like it was escalating and so, kind of randomly, I just changed space. Sometimes if you just create a change in environment, it can change what happens around you. The bully interacted with me and seemed to get less aggressive. And I focused my energy on talking to the bullied kid. After a little bit, a bunch of people came out, including the cashier, and they told me what was going on.
How long were the actors performing?
I have no clue what the actors were doing or how long they were there. I was only in the Burger King for 15-20 minutes. At some point after the bullied kid and I were alone, the people behind the scenes came out and told me what was going on. They told me this was for a campaign, that they didn't even get to this other part they were going to do — which I only realized was the "bullied burger'" bit after watching the video —and then I consented to them using my footage for their project.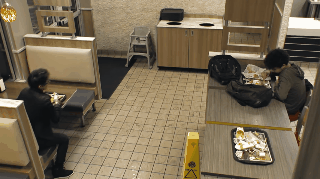 What did you say to the young actor who was being "bullied" when you went to his table? What did you say to the actor who played the "Reese" character?
I just remember checking in on the bullied kid and then trying to defuse the energy of the moment by connecting to the bully. I'm not a tall or physically super strong human, so I often smile or try to make someone laugh to try to connect with them rather than trying to be aggressive.
I'm a Pakistani, Muslim queer woman. Not everyone likes the way I look or the things I believe in. Everyone has an opinion on who I am and how I live my life. But I've realized that you have to find ways to move through space that facilitate you being you.
The way I have survived and continue to is through comedy, kindness and finding connection. To be who I am, I had to transcend the noise of what other people think of me and create my own identity and space.
I don't want to live life in a world where no one cares about anybody else.
What was your experience living in Canada? Was the bullying you witnessed or maybe experienced similar to what you saw in the restaurant?
For me, personally, growing up the only brown, Muslim kid in Sydney, N.S. forced me to find creative ways of making friends and not feeling like an outsider. I remember being five years old on my first day of school, at lunchtime with all the kids wondering about my "stinky" lunch. I had a keema roll, ground beef, onions, garlic wrapped in roti. I mean, it sounds delicious now, but when you're a kid, you just want what everyone else has.
People teased me for having a moustache — I'm Pakistani, we're a hairy tribe — for being husky, for being "preppy."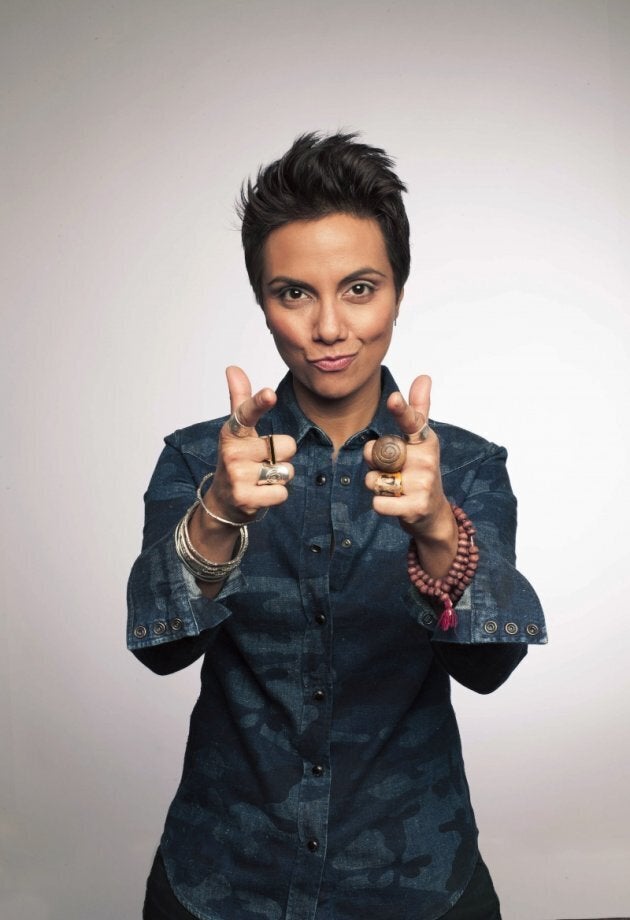 The kinds of situations I've been in often, and I continue to see, is men being aggressive toward women at bars, at parties, at restaurants, in our own homes, on the train, walking home, etc.
And it happens so much people seem to have become desensitized to it and don't step in to help out. I don't want to live life in a world where no one cares about anybody else. I believe that empathy can change the world.
What would you tell people who might find themselves in your spot in that restaurant? Especially the ones who might be afraid of getting hurt?
It's always important to know that its OK to feel scared or unsafe. And every situation is different. The number one thing we can do is not to ignore a situation.
If it looks uncomfortable, it probably is. If it makes you feel bad, it probably is making the vulnerable person in the situation feel bad, too. It never hurts to check in with something as simple as, "Are you OK?"
And helping someone doesn't mean getting physical, it can involve creating a distraction or even letting them know you're watching; it's amazing how aggressive people sometimes get less aggressive when they know others are tuned in to them.
If you can't step in yourself, ask someone else. Like at Burger King, the manager, the cashier, another person at the restaurant — all could have been great options.
The point is, just because it isn't happening to you, doesn't mean it doesn't impact you and all of us. I truly believe the more we can look out for each other in small ways, the better and more connected of a community we can have.
Mirza is currently promoting her feature film "Signature Move" and will be featured in a CBC show called "Interrupt This Program" later this fall.
This interview has been edited and condensed.