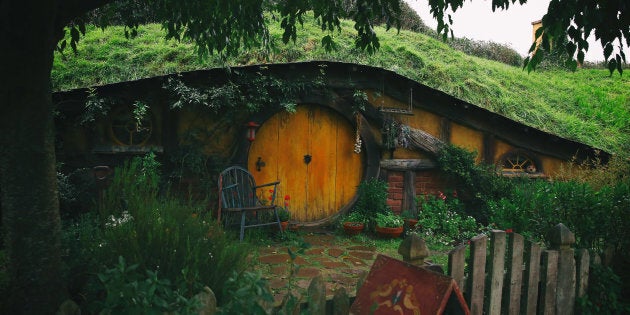 Do you lay awake wondering what it'd be like to sleep in Bilbo Baggins' bed?
Or do you wish you could visit the "The Lord Of The Rings" Hobbiton set in New Zealand?
Well, one Alberta couple is banking on your love for the J.R.R. Tolkien series to help crowdfund the construction of a set of two to three Middle-Earth themed bed-and-breakfast cottages near Three Hills.
They're calling the future group of hobbit homes Bagg Inn Burrows in a clear shout-out to Bilbo's home, Bag End, in the popular fantasy series.
"We're looking at between 300- and 400-square-foot cottages that will be fully built into the hillside with grass on the roof, the little garden out front and everything else," Daniel Smith, who is crowdfunding the project with his wife Linda, told AM 630 CHED.
They hope to have the burrows ready for guests in spring 2018, according to their website.
The cottages will have the iconic round windows and doors, and be well-decorated inside, with a bedroom, sitting room and even a fireplace.
Fans will have access to "halfling" costumes as well as a hearty first breakfast, second breakfast and even "elevensies."
The Smiths are using ATB Financial's BoostR program to help crowdfund their project. They have already surpassed their $10,000 goal but the campaign officially ends on Nov. 20.
According to the business plan on their BoostR page, they estimate that each cottage will cost $50,000 to build, acknowledging that they'll still have to borrow most of the money they need.
But the Hobbit-styled bed and breakfast cottages are actually the second phase of the couple's larger medieval campground.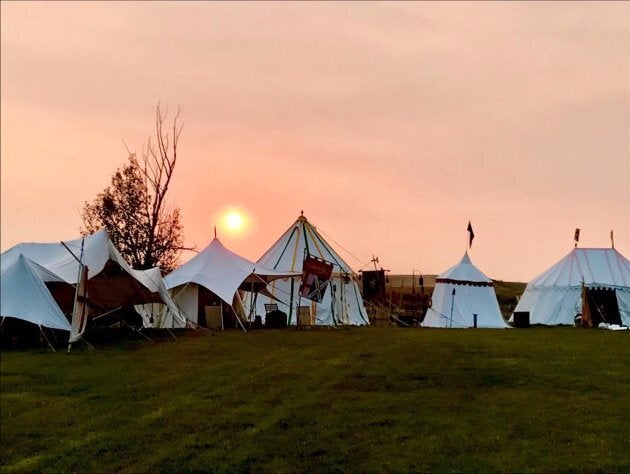 In June, they began renting out five large medieval tents for guests to camp luxuriously — otherwise known as "glamping."
Guests take their pick from a luxury medieval tent to sleep like a king or snag a Tudor double pavilion that can fit a group of four. They also get period costumes and four-post beds to immerse them in the experience. But they're still not completely roughing it — there are electrical outlets.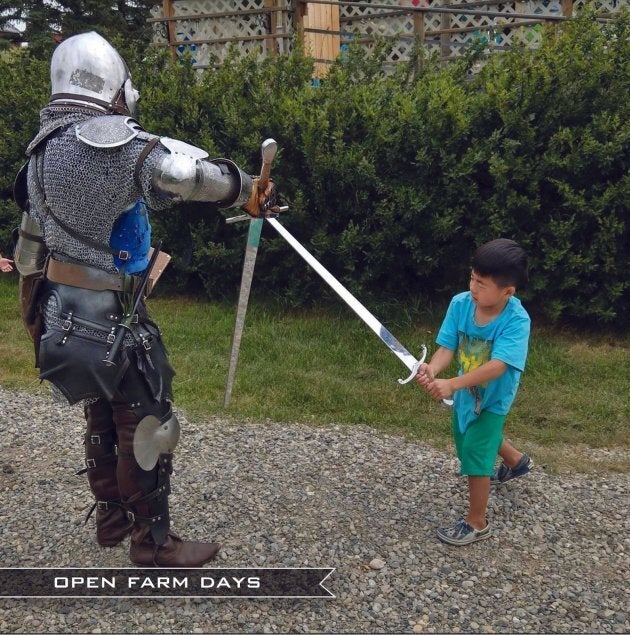 The staff on the grounds dress in medieval garb which may compel guests to test their mettle against them.
The grounds also boast two feast halls, a communal dining room and even an archery range. During bigger events and feasts, there are even jousting matches.
Smith told AM 630 CHED that the first year has been a huge success, with more than 50 parties and more than 400 people attending their feasts.
After the Hobbiton cottages are done, the couple also plans to build Bagg Inn, a six-to-12-room country inn that will share traits from both Middle Earth and the medieval period.
But you'll have to wait until after 2018 to see if it measures up to The Prancing Pony.