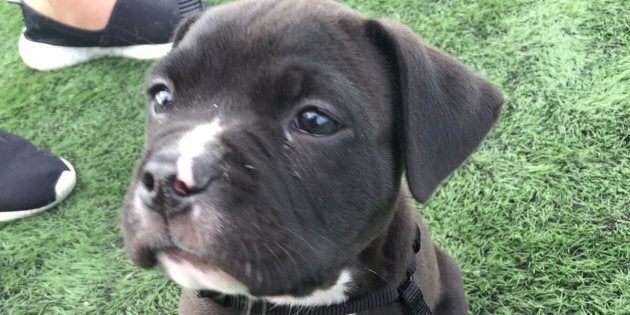 B.C. RCMP are searching for two men who allegedly stole a pit bull puppy from the owner — who was trying to sell it.
Surrey police sent out a press release Friday asking for the public's help in finding the suspects and the dog named Tank.
The pet's owner had advertised the dog for sale online, RCMP said. After being contacted by a potential buyer, she set up a meeting at Fleetwood Park.
Suspects in their 20s
Police said two men showed up. One suspect stole Tank and ran away, while the other took the woman's phone and punched her in the face.
Tank is described as a black pit bull with white accents on his chest, feet and chin, and a small white line that runs over his nose.
Police said the two suspects were Southeast Asian men in their 20s.
Anyone with information on the incident is asked to contact Surrey RCMP or anonymously through Crime Stoppers.