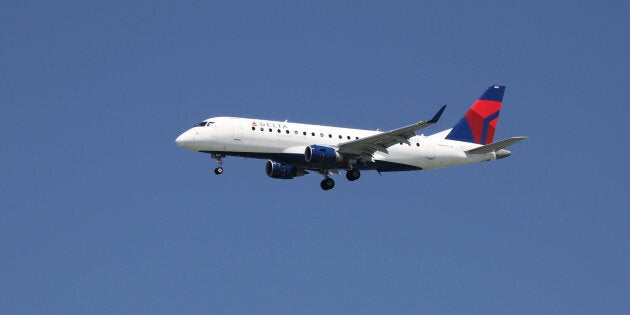 GOOSE BAY, N.L. — Delta Airlines says its flight from Atlanta to Amsterdam was forced to make an emergency landing in Labrador on Thursday night.
The American airline says the plane "experienced an engine performance issue" en route and flight crew followed procedures to divert to Goose Bay, N.L.
Delta says the flight landed safely and customers will continue to Amsterdam on another aircraft Friday.
This is the second time in less than a month that a transatlantic flight has been diverted to Goose Bay.
The Transportation Safety Board of Canada is investigating after a California-bound airliner operated by Air France was forced to land there due to engine troubles.
That plane was forced to land Sept. 30 after one of its engines was seriously damaged part way through the flight from Paris to Los Angeles.