In the latest sign that Amazon is on its way to dominating the world, the retailer's founder and CEO, Jeff Bezos, is now the world's richest person.
According to calculations from Bloomberg and Forbes, which both track the world's richest people on a daily basis, Bezos surpassed Microsoft founder Bill Gates to become the world's richest person on Friday morning.
That's thanks to his stash of Amazon stock, which spiked more than eight per cent overnight, after the company's earnings beat Wall Street estimates by a mile. Amazon earned 52 cents a share, versus an expected three cents, in the latest quarter.
That stock spike added some US$7 billion to Bezos' net worth, Forbes calculates. As of Friday morning, Bezos was worth US$90.6 billion to Gates' US$90.1 billion.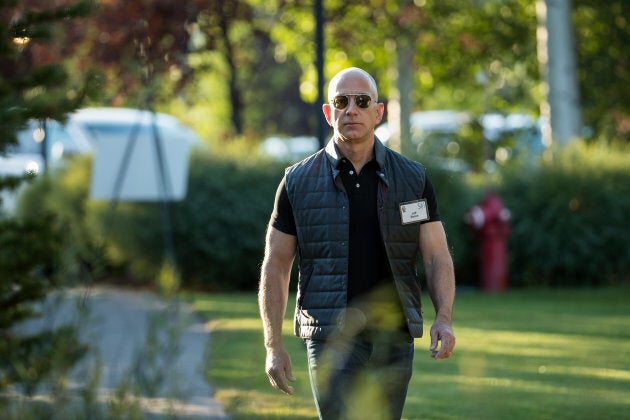 Bezos could fall back into second place, if Amazon stock were to give up its gains from the past few days.
That's what happened to him on July 27, when the 52-year-old briefly surpassed Gates to be the world's richest person, only to lose the crown later in the day.
In recent weeks, the company has attracted the attention of cities across North America by launching a competition to host its second headquarters.
In all, 238 municipalities and regions across North America, including at least 10 in Canada, put forth bids to be Amazon's second home. The company expects to invest some US$5 billion into its new headquarters, creating some 50,000 jobs.
Amazon's current headquarters is reportedly bursting at the seams. The company expanded its staff by 77 per cent in the last year alone, hiring some 235,000 people worldwide. It now employs nearly 542,000 people in total, according to a Business Insider report.