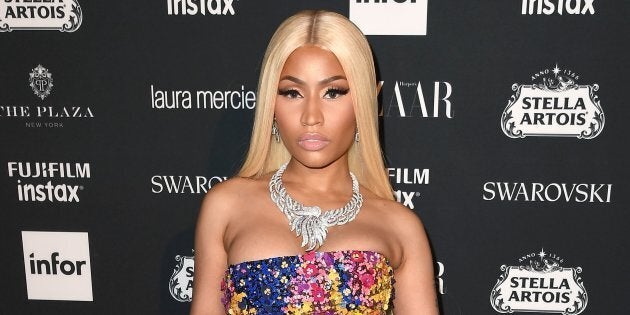 Nicki Minaj has worked hard to get to where she is today, but her success hasn't come without challenges. Specifically, the 34-year-old has faced her fair share of sexism in the music industry for being a female rapper.
Minaj's point about sexism in the music industry is clear: as a female rapper, she has to work harder to be taken seriously and gain respect because people view women, especially in hip-hop, as being less worthy of accolades than men.
On Twitter, Minaj's fans recognized how far she's come and applauded her for speaking up about sexism.
This isn't the first time Minaj has spoken up about the double standards. In a 2010 interview with MTV, she noted, "When I am assertive, I'm a bitch. When a man is assertive, he's a boss. He bossed up. No negative connotation behind 'bossed up.' But lots of negative connotation behind being a bitch."
A few years later, Minaj also voiced how women are judged more in the music industry. "If you speak up for yourself, you're a bitch," she told Vogue in 2015. "If you party too much, you're a whore. Men don't get called these things."