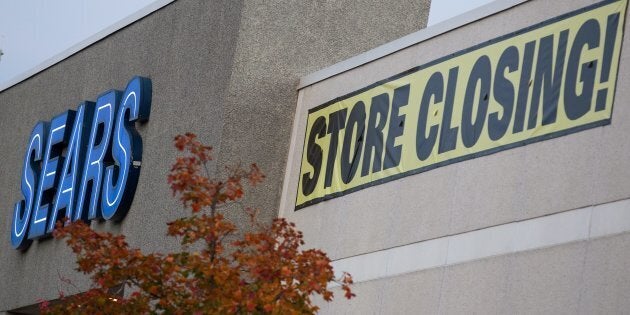 TORONTO (Reuters) — Sears Canada's liquidation sales, which began last week, have disappointed early bargain seekers, but steeper discounts expected further into Canada's holiday shopping season are likely to squeeze rivals, analysts say.
Sears Canada, which was spun off from Sears Holdings Corp. in 2012, is preparing to shut its doors in early 2018 after years of falling sales and sliding market share. It won court approval this month to liquidate its assets after failing to secure a rescue deal.
With online operators clawing market share, lower prices from that fallen competitor could eat further into bricks-and-mortar retailers' operating profit margins, already under 5 percent, and threaten sales in the bumper holiday quarter.
Watch: Shoppers 'sad' about Sears as chain holds liquidation sales
Rival Hudson's Bay Co's fourth-quarter sales last year accounted for a third of annual revenues. For Canadian Tire, 43 percent of income before taxes for 2016 came in the fourth quarter. The two are Canada's biggest listed homegrown non-grocery department store chains.
"In the short term, when the discounts are not major, you'll probably see retailers saying 'check our prices first before you buy from Sears,'" said Maureen Atkinson, senior partner at retail consulting firm Research Insights, in Toronto.
"When the prices get lower, you'll have retailers try and compete with those prices."
Spokespeople for Hudson's Bay, Canadian Tire and Walmart Canada declined to comment.
"The discounts are nothing."Sears shopper Misha Hossain
Few other liquidations have taken place at this crucial time of year. Target, the most recent major store chain to collapse in Canada, held its closing down sale in the first quarter of 2015.
Customers at malls that house Sears stores alongside competitors Hudson's Bay and Walmart outlets said they were not yet abandoning their traditional holiday shopping haunts in favor of the collapsed chain. They pointed to higher prices at Sears, limited inventory and messy stores.
"I bought, on sale for C$128 ($100), an electric grill at Walmart," said Misha Hossain, 25, who had returned to Walmart for more items for her new home. "I went to Sears and it was 20 percent off at C$325. The exact same thing. The discounts are nothing."
However, shoppers said further cuts would encourage them to shop at Sears.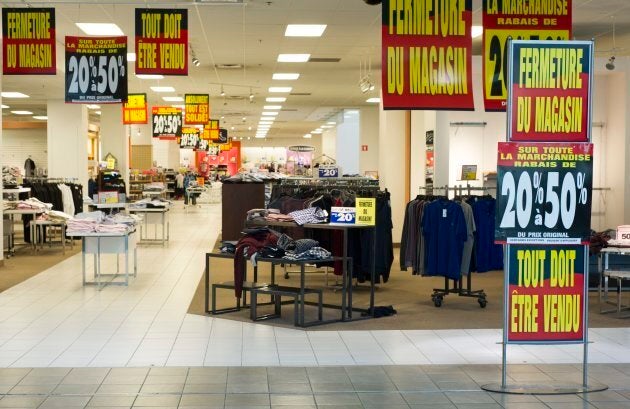 "The customer will certainly indicate any areas requiring deeper discounts by what they buy or don't buy, and we will adjust accordingly as we proceed through the liquidation timeframe," Sears Canada spokesman Vincent Power said.
The agencies conducting Sears Canada's liquidation must recover 83 percent of the cost value of the merchandise in its full-line stores, according to the court order approving the sales.
A retail analyst at a Canadian bank who did not wish to be named said no rating or target price changes have been made to Sears Canada's rivals, as the impact would be short-term, and the closure of the stores would benefit competitors in the long run.
"As time passes, the discounts will get steeper, but the stores will be so picked over that the quality won't be that good," said Alex Arifuzzaman, founder at retail real estate advisory firm InterStratics Consultants.
"But customers may be willing to put up with that if the discounts are good."
(Reporting By Nichola Saminather, Editing by Rosalba O'Brien)