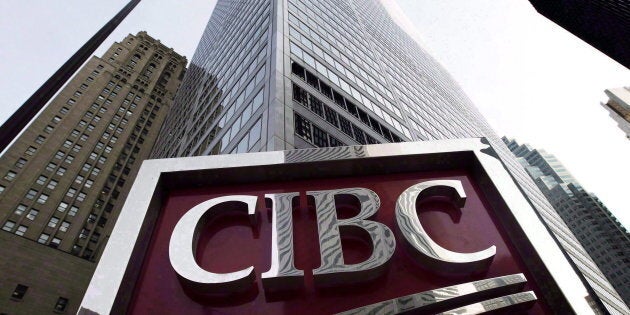 A growing number of analysts are predicting the loonie is in for a rough few months.
Among the most prominent voices calling for a lower Canadian dollar is CIBC, which in a report issued Friday suggested that betting against the loonie is a good idea these days.
"We suggest that the Canadian dollar is still mispriced," the bank's deputy chief economist, Benjamin Tal, wrote. "Too many factors are pointing in unison to one direction — a lower loonie."
Tal predicts that the loonie will fall to around 75 cents U.S. in the first few months of 2018. It was trading at 77.8 cents U.S. on Monday morning, already down from highs above 82 cents in September.
Watch: How NAFTA talks are impacting the loonie and Mexican peso
Tal argued that U.S. President Donald Trump's pick for a new Federal Reserve chair will likely be more aggressive than their predecessor, Janet Yellen, so interest rates are likely to rise faster in the U.S. than Canada, driving up the U.S. dollar against the loonie.
He noted that, when it comes to policy decisions from the Trump administration, "the current level of expectation ... is basically zero."
So if Trump and congressional Republicans manage to pass a tax reform package, that "could lead to a notable market reaction ... putting downward pressure on our currency," Tal wrote in a report titled "Short the Loonie."
Other analysts are making similar arguments. Kurt Reiman of global investment management firm BlackRock noted that a failure of NAFTA renegotiations could also push the loonie lower, as so far, investors haven't priced in that risk.
"Since NAFTA re-negotiations began, the loonie has risen one per cent while the Mexican peso weakened seven per cent. The Canadian dollar arguably has more room to reflect concerns of a bleak NAFTA outcome," he wrote.
Reiman also noted that Canadians have accumulated one of the largest household debt burdens in the developed world, so he expects the Bank of Canada to move cautiously in raising interest rates in the coming months. That, again, will put downward pressure on the loonie.
CIBC's Tal agrees. He notes that the markets have priced in a 28-per-cent chance of the Bank of Canada raising interest rates in December.
"That's 28 per cent too high," Tal wrote.