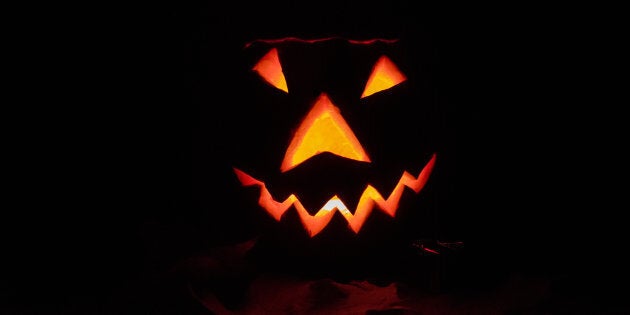 Watch out, we've apparently got a lot of badasses in Canada.
That's at least according to results from a new Angus Reid Institute poll, which asked Canadians to dive into their psyches and reveal their biggest fear.
"Nothing" was the answer for almost seven per cent of poll respondents.
Illness came in as the No. 1 boogeyman with 9.4 per cent saying it was their biggest fear.
Financial woes and death tied for second place, with 8.2 per cent of respondents citing the two as their the biggest fear. Can we get a hell yeah for the free market?
Other slightly less, shall we say, universal fears such as "bad candy" and the Trudeau government were also mentioned, but "none of these appear to be as prevalent in Canada as fearlessness," ARI said in a release.

The poll's main focus was on Canadians' attitudes toward Halloween and trick-or-treating.
ARI found that there are "decreasing concerns" around children's safety on Halloween compared to previous decades.
In a 1989 Gallup Canada poll, for example, 21 per cent of respondents said it was "as safe" for kids to go out trick-or-treating as it was a decade prior. In ARI's 2017 survey, 52 per cent said it was as safe to go out as it was 10 years ago.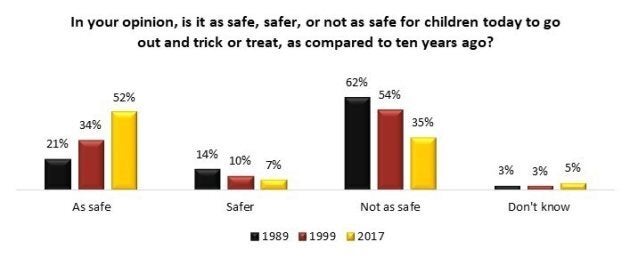 The poll also found that millennials were "much more lenient" when it came to the question of which age trick-or-treating careers came to an end.
Four-in-ten respondents in the 18-34 demographic said age 15 was the right time to stop. Those 55 and older, meanwhile, said trick-or-treaters should give it up at 12.
The Angus Reid Institute's poll was conducted online between Oct. 24-27 among a representative randomized sample of 1,504 Canadian adults. For comparison purposes, a probability sample of this size would carry a margin of error of plus or minus 2.5 per cent, 19 times out of 20.