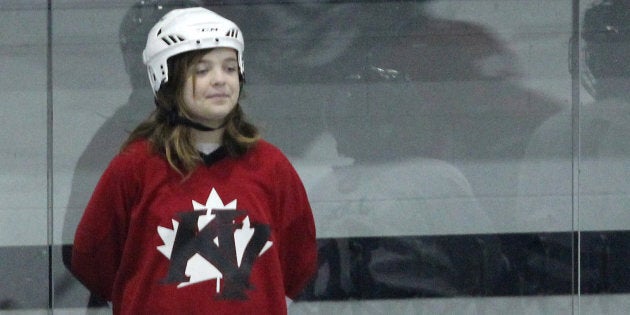 Marissa Gootjes was typical Grade 9 student, until she wasn't.
The 14-year-old girl, who is also a minor hockey player and a girl guide, was diagnosed with brain cancer after suffering a seizure Thanksgiving weekend. Her tumour has since been removed, but she has to undergo a year of treatment at the IWK Health Centre in Halifax, N.S., a four-hour drive from her home in Quispamsis, N.B.
"Within two weeks, she went from being a typical Grade 9 student, to having a brain tumour discovered and removed (and was out of ICU within a day, like the champ she is!)," family friend Krista Patrick wrote on the GoFundMe page she started to support the Gootjes family.
In just 12 days the page, called "Marissa The Fierce," has raised nearly $25,000 to help the family face the cost of extended absences, travel, testing, and upgrades to the family home (Marissa's immune system will be "severely compromised," according to the GoFundMe page).
And on Saturday, the local hockey community rallied to support Marissa, her parents Jan and Jim, and her younger sisters Madelyn, 12, and Charlotte, 9, who also play minor hockey.
With a six-team benefit game, the community raised more than $19,000 for the family, Lynn Fletcher, the director of communications for the Kennebecasis Valley Minor Hockey Association told HuffPost Canada.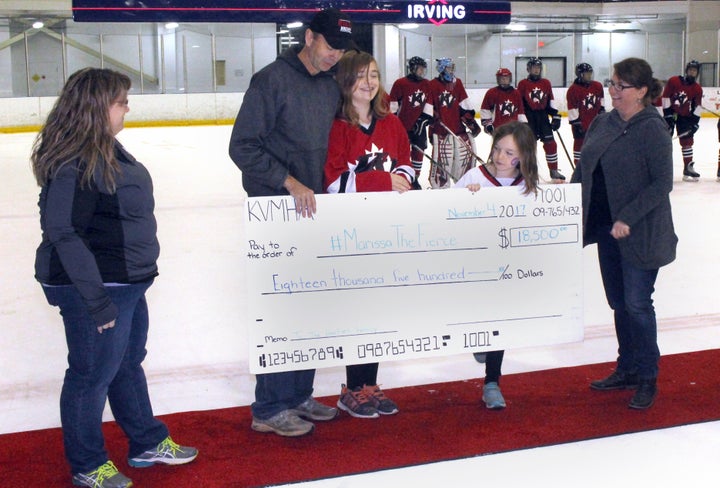 "The energy in the rink was electric," Fletcher said, estimating that about 1,000 people came to the fundraiser.
"With three girls in hockey, everyone knows one of the Gootjes girls."
The Kennebecasis Valley Minor Hockey Association, which includes the towns of Rothesay and Quispamsis, is the largest minor hockey association in New Brunswick, Fletcher said.
"Hockey is pretty big here," she added.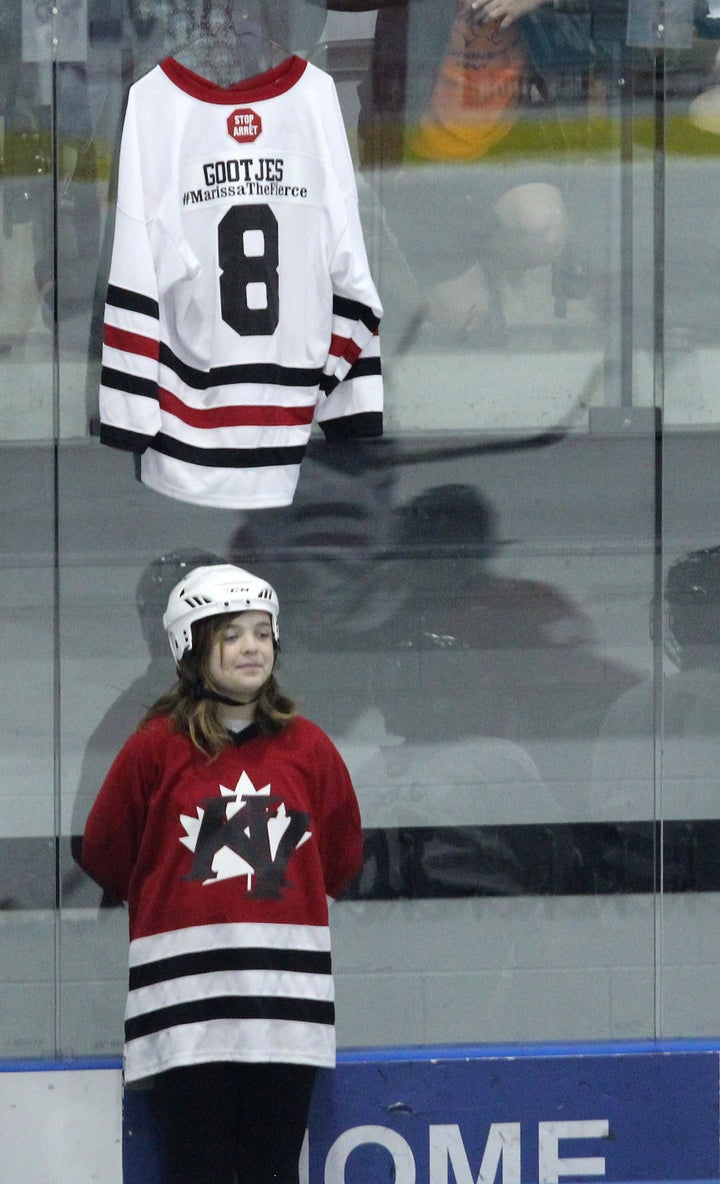 Marissa wasn't well enough to play Saturday, but she sat on the bench with her team during the final game, Fletcher said. Her teammates bring her jersey with them to every game they play, Fletcher added.
"So even when she's not there, she's there," Fletcher said.
And on Saturday, Marissa's sisters were able to lead their own teams onto the ice to help support their family.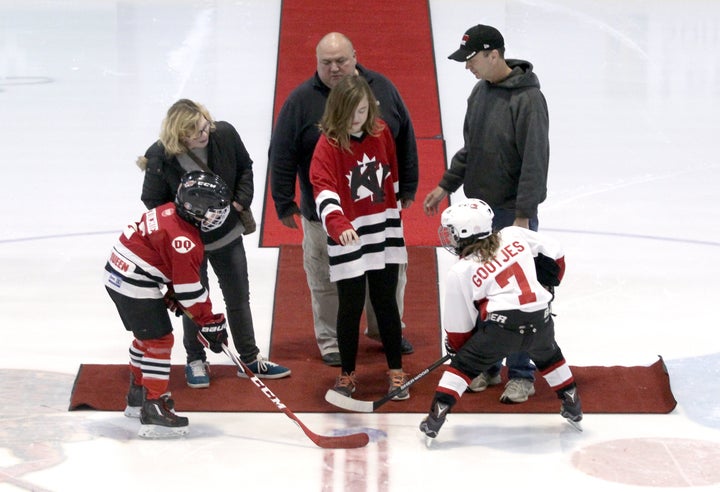 It's not just the local hockey community that's rallied for "Marissa The Fierce."
Canadian ice hockey player Caroline Ouellette, a four-time Olympic gold medalist, donated a signed Team Canada jersey to Marissa and her sisters this weekend, Fletcher added. And on Sunday, former ice hockey player, Canadian Hayley Wickenheiser (who also boasts four Olympic gold medals), called Marissa to say she was thinking about her, Fletcher said.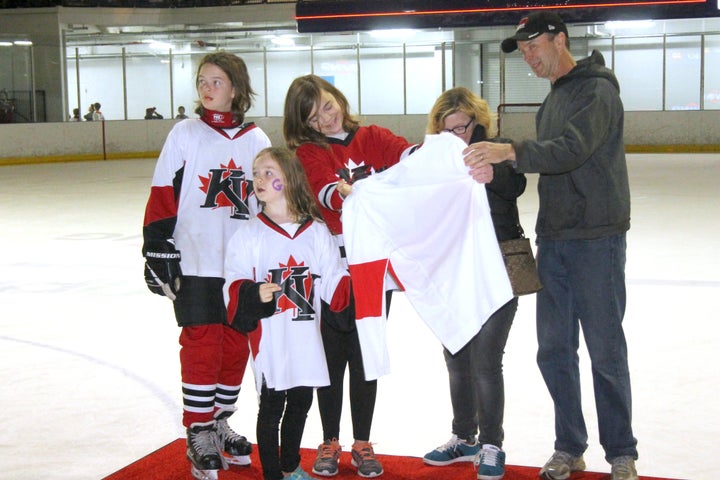 "The Gootjes family is beyond appreciative of the support and love that is pouring in for Marissa," Patrick wrote.
"Let's help this family be able to focus 100% on fighting this thing."