Rylee Schuhmacher was finishing class when a friend told her that Premier Brad Wall was talking about her allegations of sexual assault in the province's legislature.
The University of Saskatchewan student told HuffPost Canada she wasn't given a heads up from the premier's office that her experience — claims that have launched two internal investigations — would be brought up in legislature last week.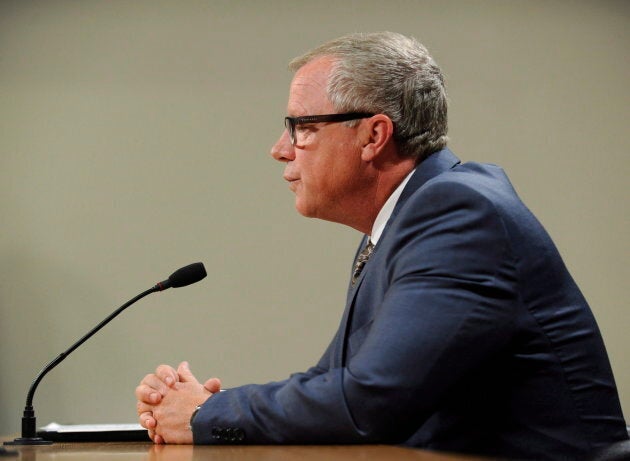 "It felt like it was a political whipping point rather than something that happened to a real person," Schuhmacher told HuffPost Canada.
The sociology student published a blog post last month with detailed allegations of how she was sexually assaulted by a former NDP election candidate. Her story was one of two the premier made a reference to in legislature.
"It's like things finally had started dying with all that had happened after I went public and now it's back," she said.
It felt like it was a political whipping point rather than something that happened to a real person.
Wall's comments raised eyebrows for Schuhmacher and the NDP, of which she is an active member. The remark came up during question period on Tuesday during debate over a land deal scandal involving the province's Global Transportation Hub (GTH).
Wall said he found it "interesting" the opposition was lecturing him on accountability when the NDP "has a former leader who is alleged, alleged to have a complaint on sexual harassment brought to him, and it's also been alleged that he did nothing about it."
The remark incensed Saskatchewan NDP Leader Nicole Sarauer. She called on Wall to retract his statement the next day.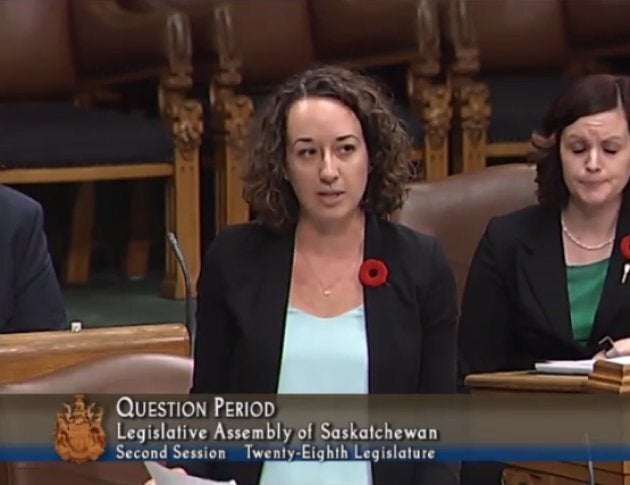 "Shame on this premier for using these words for cheap political points," she said.
Sarauer accused Wall of "completely ignoring" Schumacher's request that her story "not to be used for political gain." Wall doubled down and questioned the party on why the accused continued to be a member of the provincial NDP after allegations about his conduct surfaced.
NDP MLA Trent Wotherspoon called Wall's points "disgusting" and added, "Those aren't his stories to tell."
Watch the full exchange between Sarauer and Wall:
"I make no apology for raising it," Wall later told reporters. He justified the relevance of bringing up the young woman's story by citing it was in the pursuit of transparency and accountability.
Wall's chief of operations and communications told HuffPost Canada the premier is "in no way whatsoever avoiding any political issues."
In an email, Kathy Young said the government has answered "hundreds of questions" about the GTH.
"This goes directly to the NDP's handling of accusations of sexual harassment and assault and the fact that alleged perpetrators were employed within the NDP organization after these allegations came to light to their leader, caucus and party."
The NDP did not respond to HuffPost Canada's request for comment.
'Creepy men and predatory men aren't partisan by nature'
Two independent investigations into the claims related to the former NDP candidate's actions as well as the party's handling of the allegations remain ongoing.
Schumacher, an organizer with the Saskatchewan NDP's youth wing, said the "Harvey Weinstein effect" encouraged her to go public with her own story of sexual harassment and assault.
The 19-year-old said she wasn't pleased with the premier using her sensitive story for politicking. She asked for an apology.
Wall called Schumacher on Thursday. She said during the 20-minute phone call, Wall hedged that as the father of two girls, he was appalled by the nature of her story.
"I commend him if his genuine intent is to end this kind of behaviour in politics," she said.
She added that there was one thing she couldn't shake: that the premier used her story as a political foil of sorts, a talking point against the NDP.
"Creepy men and predatory men aren't partisan by nature. They aren't exclusive to one party," she said.