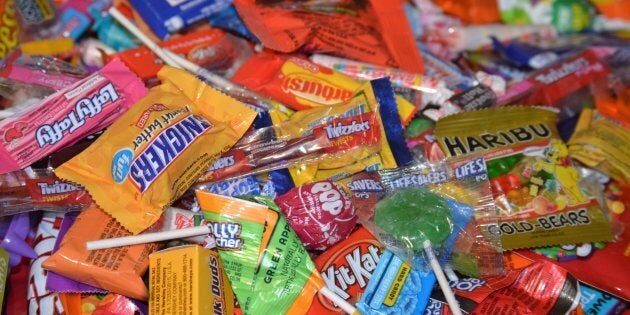 HALIFAX — Police in Halifax are investigating two separate cases of straight pins being found in Halloween chocolate bars, adding to a number of candy-tampering incidents across the region.
Investigators said Wednesday officers were called to a home in Dartmouth last Wednesday after a parent found a straight pin inserted inside the wrapper of a chocolate bar.
The next day, a 14-year-old girl was going through her Halloween candy when she also found a straight pin inserted inside the wrapper of a chocolate bar, police said.
The children in those incidents had been trick-or-treating in the Crichton Park area and on Russell Street, Wyse Road and Victoria Road in Dartmouth.
Candy in other cities has also reportedly been tampered with:
"The Forensic Identification Section will examine the candy bars for any evidence and continue with the investigations," Halifax police said in a release Wednesday.
"Police encourage parents and children to be vigilant in continuing to check all Halloween candy gathered and to report any incidents of candy tampering to police."
Candy-tampering incidents have also been reported in Timberlea, Eastern Passage and Kings County — and involved needles, a piece of metal, and a paper clip.
"Nova Scotia RCMP continues to ask parents and caregivers to inspect treats that children have received this past Halloween. If you find a treat you feel has been tampered with, please contact your nearest detachment and keep the treat as evidence for the investigator," RCMP said Tuesday.
Ontario police forces have also reported multiple cases of tainted candy this year.
In the Waterloo region, police said Friday that an 11-year-old Cambridge, Ont., girl underwent surgery after eating a Reese's Peanut Butter Cup that contained a metal object.