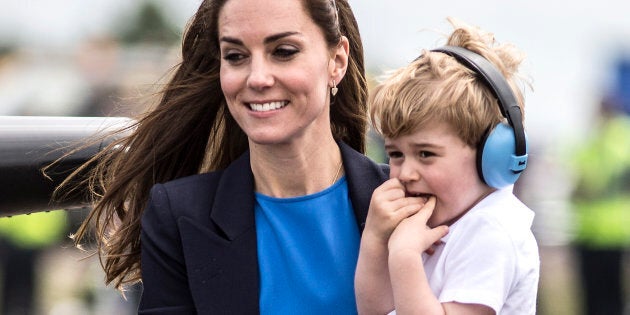 If you're still having trouble adjusting to your little one going to school, that's one more thing you have in common with the Duchess of Cambridge.
"As a mother, just getting used to leaving my own child at the school gates, it is clear to me that it takes a whole community to help raise a child. Whether we are school leavers, teachers, support staff or parents we are all in this together," the duchess noted.
"Collaborating with experts like yourselves, we're looking at providing easy access to information and practical tools to support teachers, parents and children feel comfortable talking about their mental health. We are all here today because we share the belief that every child deserves the chance to fulfill their potential," she added.
Keep Up With The Royals

Get our weekly email round-up of all things Royal.
At the event, which was run by the charity Place2Be, a couple of students from Bridge Academy, in Hackney, London, spoke on the stresses today's teenagers face.
"When events like that happen, there is the obvious emotional stress it causes and it can lead to abrasiveness and tension between friends," he said. "Issues can also filter through to the classroom and can affect the learning of everyone involved."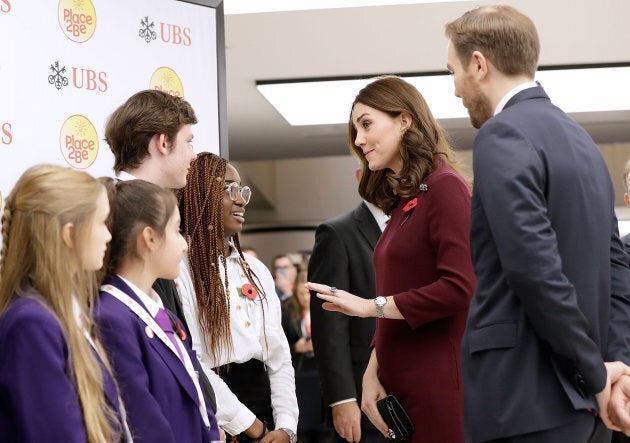 "Domestic violence, abandonment, poverty and anxiety are only a fraction of the various challenges students face. Mental health is rarely openly discussed in schools but yet it is an issue that can shape the future of the individual," she said.
"From personal experiences, I'm aware how difficult it is for a child to disclose sensitive information to their teachers, friends or even parents. This can result in the formation of emotional barriers to learning."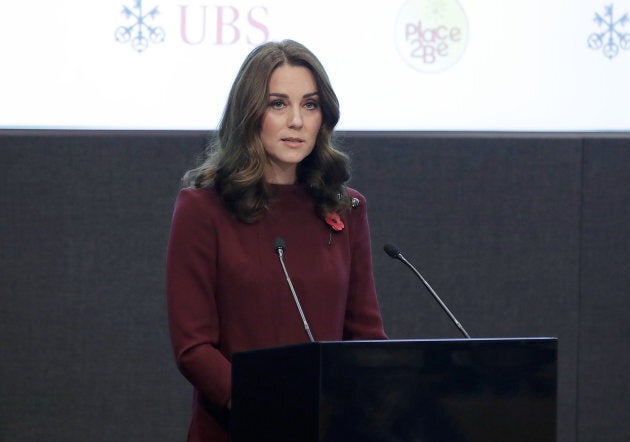 The duchess has made mental health one of her top priorities, and, together with Prince William and Prince Harry, she has spoken out at various events in the hopes of ending the stigma surrounding mental health, particularly for young people.
"It helps us all talk about our mental health," the duchess says in the video. "What to say and who to talk to when we have feelings that are too big to manage on our own. And how to listen and help if one of our friends is finding things difficult. Sometimes it's just a simple conversation that can make things better."
"As parents, we all want our children to have the best possible start in life. Encouraging children to understand and be open about their feelings can give them the skills to cope with the ups and downs that life will throw at them as they grow up. It's important that our children understand that emotions are normal, and that they have the confidence to ask for help if they are struggling," she said.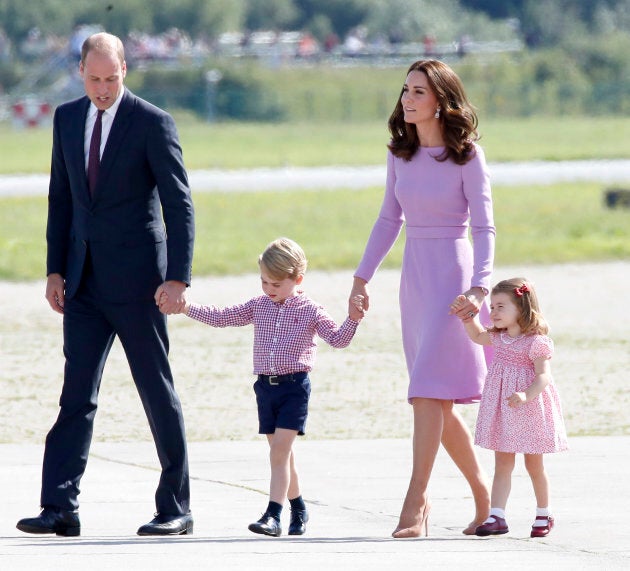 The duchess and the princes also spearhead the Heads Together initiative, whose aim is to challenge mental health stigmas.
"It was Catherine who first realized that all three of us were working on mental health in our individual areas of focus. She had seen that at the core of adult issues like addiction and family breakdown, unresolved childhood mental health issues were often part of the problem."
She had seen that at the core of adult issues like addiction and family breakdown, unresolved childhood mental health issues were often part of the problem.
Last year, the duchess guest edited HuffPost U.K.'s Young Minds Matter series, which focuses on the problems, causes, and solutions to the stigma surrounding the U.K.'s mental health crisis amongst children.
"The mental health of our children must be seen as every bit as important as their physical health. For too long we have been embarrassed to admit when our children need emotional or psychiatric help, worried that the stigma associated with these problems would be detrimental to their futures," the Duchess wrote in a blog for the series.