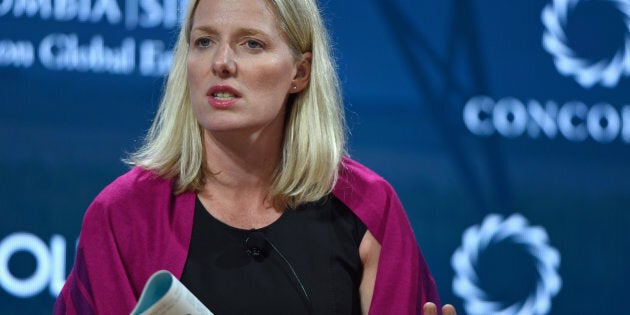 "Canada salutes Nicaragua and Syria for joining on to the Paris Agreement! Global #ClimateAction. #COP23," the now-deleted tweet read.
Other politicians and staffers slammed her for praising a regime widely suspected of war crimes under Syrian President Bashar Al-Assad, such as the use of chemical weapons.
McKenna later called the tweet a "mistake" on an account that she controls herself. Liberal ministers, including Prime Minister Justin Trudeau, have separate Twitter accounts for official department business.
Clearly a mistake was made from my Dept twitter. We've been clear that the murderous Assad regime must end attacks against its people. https://t.co/BNDfQcXd9L

— Catherine McKenna (@cathmckenna) November 8, 2017
Though Syria has yet to file official documents to join the Paris climate agreement, its indication to sign on means that the U.S. is the only United Nations member left out of the accord.
With a file from The Associated Press