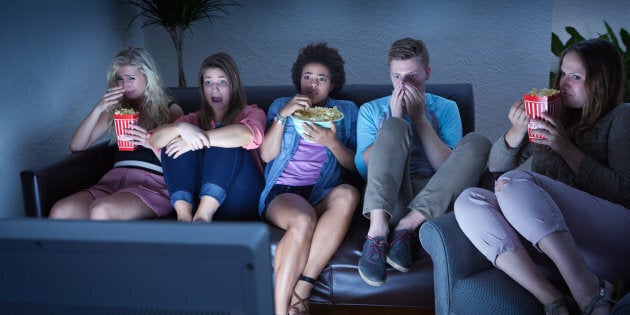 Indeed, traditional TV still outpaces online TV by a mile when looking at total amounts consumed. But the report found the amount of time Canadians spend watching traditional TV and listening to traditional radio is dropping, while consumption of digital media is on the rise.
Canadians watched an average of 26.6 hours of traditional TV per week in 2016, down from 27.2 hours in 2015. (Seniors spent the most time watching TV, clocking 48.4 hours per week.) The amount of time spent listening to radio fell to 14.5 hours a week, from 15.6 hours the previous year.
Subscriptions to TV services are in decline, falling 1.1 per cent in 2016, to around 11.1 million subscribers nationwide. That is translating into weaker revenues for Canada's broadcasters. The TV industry saw its revenues fall by 1.7 per cent in 2016, to $7.3 billion, while radio saw revenue decline two per cent, to $1.8 billion.
More from HuffPost Canada:
Meanwhile, digital platforms are booming, with online video revenues in Canada up 17.7 per cent in a year, to nearly $2 billion.
Subscriptions to digital services are on the rise. The CRTC found nearly half of Canadians (44 per cent) now subscribe to online video services such as Netflix, with Albertans the most likely to subscribe, at 56 per cent.
Younger Canadians were more likely than others to subscribe to online video, with 64 per cent of 18-34-year-olds saying they subscribe to it.