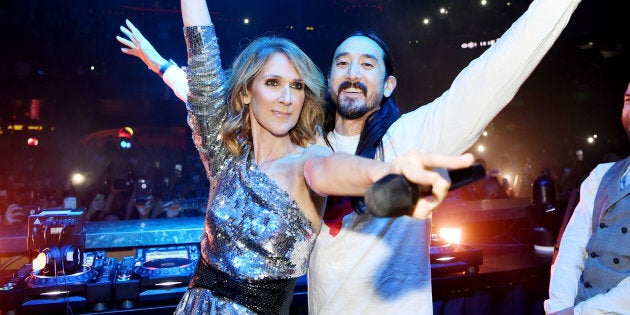 We already know Céline Dion is a powerhouse singer, but what's more impressive is her ability to turn her classic hits into modern sensations.
On Tuesday night, the 49-year-old pop star did just that when she performed a surprise EDM remix of "My Heart Will Go On" at Las Vegas' OMNIA Nightclub with the help of DJ master Steve Aoki. To top off her performance, Dion even busted out some hype dance moves, proving her love of music runs deep.
The beat kicks in at about 4:10 in the video below.
Although Dion's edgy performance with Aoki was certainly unexpected, it wasn't completely out of character for a woman who has become known to take risks.
As Glamour noted, the "Power of Love" singer previously credited her experience as the reason she's so fearless in her career today.
"In terms of music, I can try anything I want, even something that doesn't work at all, because I'm not putting my career in jeopardy," the singer told W magazine in 2007. "Ten or 15 years ago, I had to prove to myself that I could do it. I needed to prove to the industry and the people around me that I could do it, so I didn't take too many chances. Today is different. I feel like I can be edgier, because if it's too much, we can always do another [album]."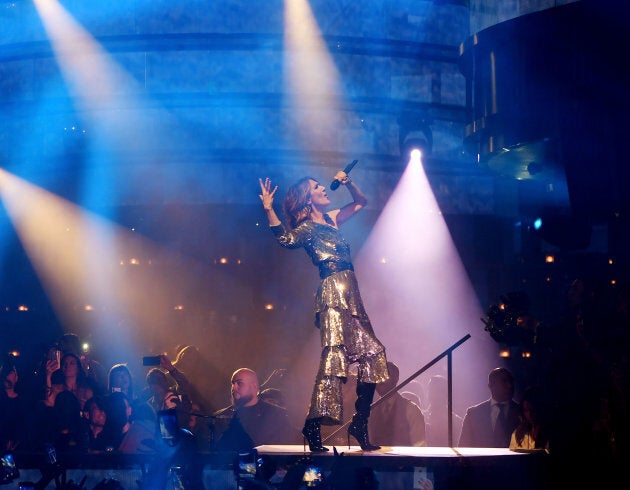 Dion has certainly been owning her career as of late, so much so that we might as well dub 2017 the year of Céline.
Since losing her husband, René Angélil, in January 2016, the Canadian songstress has lived by the mantra "the show must go on" and has been killing it on the work front.
We have only one conclusion: Céline Dion is a queen.