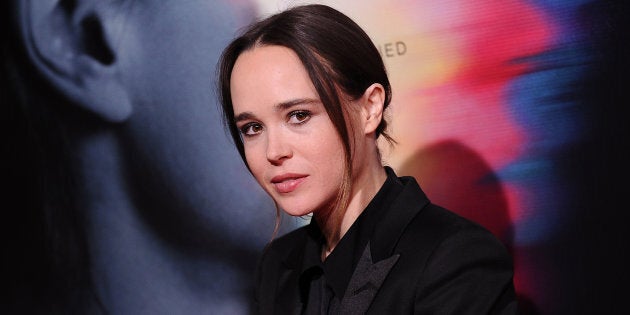 Canadian actress Ellen Page has accused director Brett Ratner of "outing" her during filming for "X-Men: The Last Stand."
Page shared a lengthy Facebook post on Friday about her experiences with the director, who was accused by several women of sexual misconduct and harassment earlier this month.
The actress said she was at a meet and greet event for cast and crew when Ratner told an older woman — while pointing at Page — that she should "f*ck her to make her realize she's gay."
"I was a young adult who had not yet come out to myself. I knew I was gay, but did not know, so to speak," Page wrote.
"I felt violated when this happened. I looked down at my feet, didn't say a word and watched as no one else did either."
Page, who is from Halifax, said the alleged incident left her with feelings of shame. She said she felt robbed of her ability to define herself.
"He 'outed' me with no regard for my well-being, an act we all recognize as homophobic," she wrote.
I felt violated when this happened.
She also alleges Ratner made degrading comments to other women during filming.
"I remember a woman walking by the monitor as he made a comment about her 'flappy pussy,'" she wrote.
Other actresses who have levelled accusations against Ratner include Olivia Munn and Natasha Henstridge. Munn alleged Ratner masturbated in front of her in 2004 while she was visiting the set of "After the Sunset."
Ratner has "categorically" denied all accusations made against him. Shortly after the allegations, he announced that he was parting ways with entertainment giant Warner Bros.
Ratner is just one of several Hollywood personalities who have been facing a storm of sexual misconduct, assault or harassment allegations. Among them are "House of Cards" actor Kevin Spacey and, most recently, comedian Louis C.K.