It's a small, humble red plastic flower, but to so many Canadians, it is much more than that.
Thanks to "In Flanders Fields," the poppy is known as a powerful symbol on Remembrance Day, but we wanted to know why our readers choose to wear it. We asked you on Twitter, Facebook and Instagram, and got many moving responses.
"Because it is what I was taught to do from Nov 1st to 11th. Be grateful and pay tribute to the women and men who fought for this beautiful country," said Cheryl Higgs on Instagram.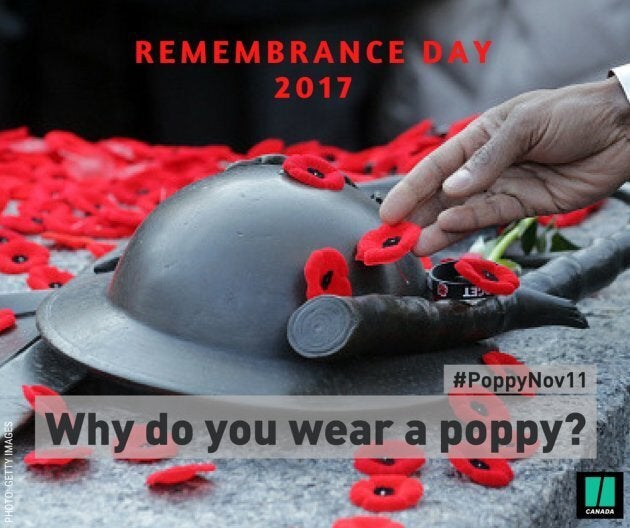 For many, Remembrance Day is not an abstract concept, but instead, a special way to remember those who never returned from war or who were permanently changed by it.
"It means remembering an uncle who I never got to meet because he died fighting the enemy in Burma," said Reginald Freebody on our Facebook page.
"I wear a poppy for my Dad Maurice McLaughlin who was an RCAF pilot during and after WW II. He came home but left parts of who he was in England and Germany," said Pat McLaughlin.
To the readers who shared their stories and their thoughts with us, thank you. We encourage others to share their thoughts with us in the comments below or on Twitter with the hashtag #PoppyNov11.