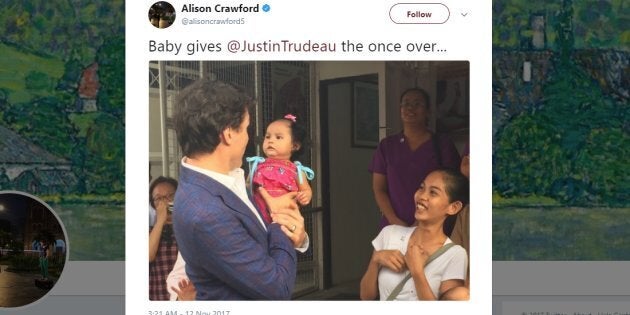 But it seems that Trudeau may have finally met his match in this baby who is having none of it.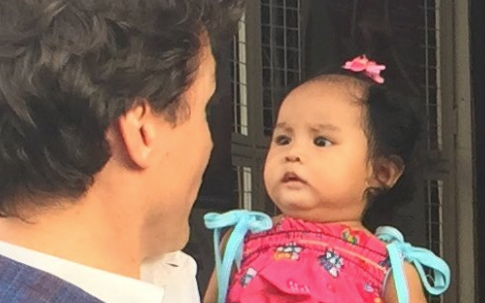 As politicians so often do, Trudeau held a local baby while greeting a crowd of people during a visit to a non-government women's health advocacy group.
A more posed photograph showed a smiling Trudeau holding a fairly chilled out baby girl.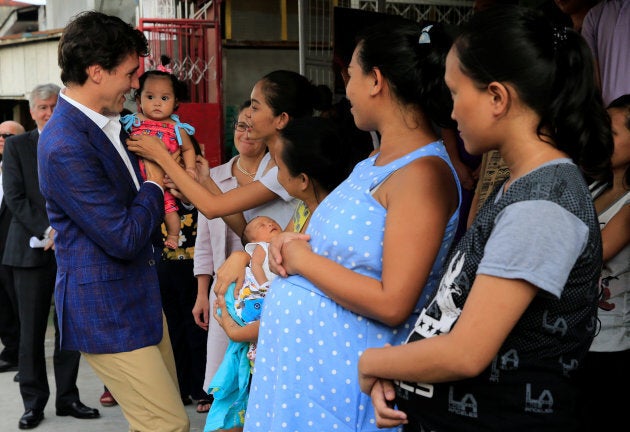 But Crawford's candid photo revealed the hard truth.
Babies, guys. They hold nothing back.
Trudeau wasn't the only foreign leader having an awkward time of things in Manila, though. U.S. President Donald Trump had a heck of a time handling the ceremonial handshake at the opening of ASEAN on Monday.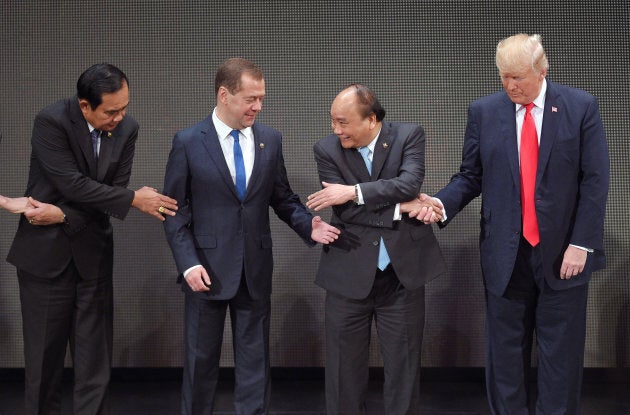 Well, he got there eventually.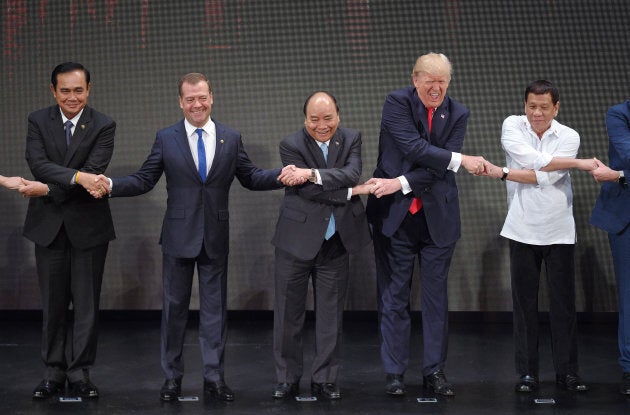 But anyway, don't worry about Trudeau's feelings. The prime minister later sat on a panel to talk about Canada's feminist foreign policy, Crawford tweeted. And this audience was nothing short of receptive to his charms.