"Looks like you got quite a few stretch marks."
Those few words from her doctor was all it took for one Guelph, Ont. mother to feel like her body needed a cheerleader — especially since it'd only been four months since she gave birth to her first baby.
She said the remark, made during her yearly physical, had nothing to do with her health.
"Your comment about the appearance of my body was accurate but ultimately useless," she wrote before posting her belly-exposed selfie.
I don't care if my body is not beautiful by anybody's standards but my own because it's mine.Caitlin Wilton, in a Facebook post
"So here it is. My belly and my many stretch marks that you felt the need to comment on. Because no matter what you or anybody else says, I am a fucking rockstar," she wrote.
"These marks and extra pounds are from growing my amazing child and I won't let anybody make me feel bad about that. I don't care if my body is not beautiful by anybody's standards but my own because it's mine. And just for the record, it's more powerful than your words will ever be."
Watch: Other moms proud of their post-pregnancy bodies:
In an interview with HuffPost Canada, Wilton said when the doctor made the remark, he took away her ability to feel vulnerable as a patient.
"I felt judged, I felt uncomfortable," she said, adding that she initially tried to laugh it off. "'Oh well, you know my baby was 10 pounds' — as if I was making an excuse for it."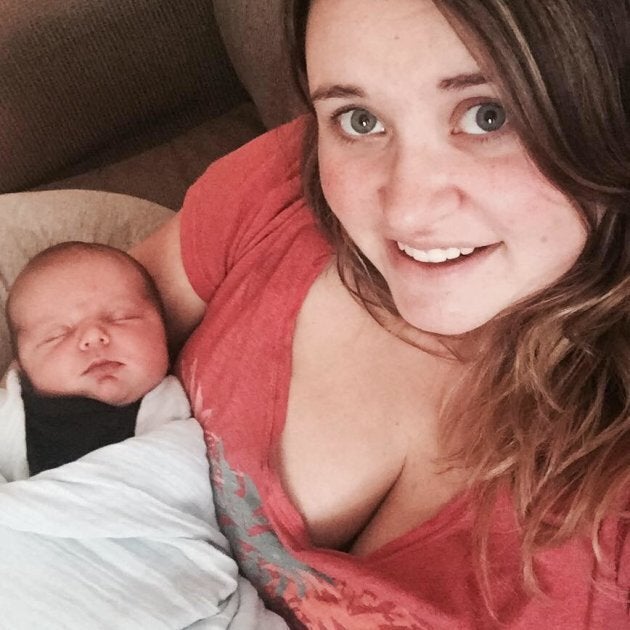 She started messaging her mom and sister about her experience. Then, after she put her three-month-old son, Bennett, to bed, she started writing about her feelings and sent the result to her family.
"Both of them were like, 'You need to share this — you're not alone,'" Wilton said. Seeing as how she had never so much as shared a bikini pic online, she was a bit nervous. But her husband Blair encouraged her.
"He was like, 'No one should have to feel like you did, so exposed and vulnerable,'" she recalled, adding that her husband would never be embarrassed by what people thought.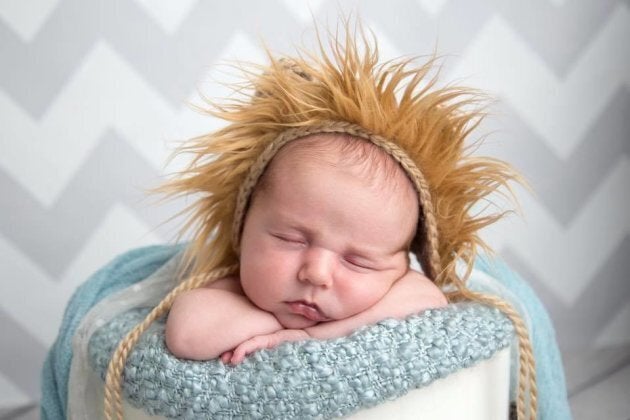 She said the response to her Facebook post has been crazy.
Her friends and family chimed in first, but then the comments started rolling in from people she hadn't spoken to in years.
Some mothers even posted pictures of their own post-pregnancy bodies in solidarity with Wilton.
One person commented she still has stretch marks from 19 years ago — and it's nothing to be ashamed of.
"Then all of a sudden people from high school, people I hadn't spoken to in years, and then I saw the likes and the shares from other women who said they were inspired and how brave I was," Wilton said.
"There's always this feeling that you have to be perfect and I've always had that — so that's why haven't shared a lot of photos after I had the baby," Wilton said.
She remembers flipping and scrolling through pics of other mothers in bikinis six months after giving birth and "wonder[ing] why that wasn't me. But that's not the only thing that's out there ... there shouldn't be that much pressure to bounce back."
In her post, Wilton acknowledges the doctor's comment about needing to wake up before her baby does was helpful, but "I'll let you know when my baby starts sleeping more than two hours in a row so I have that opportunity!"
She says she's now looking for a new physician.