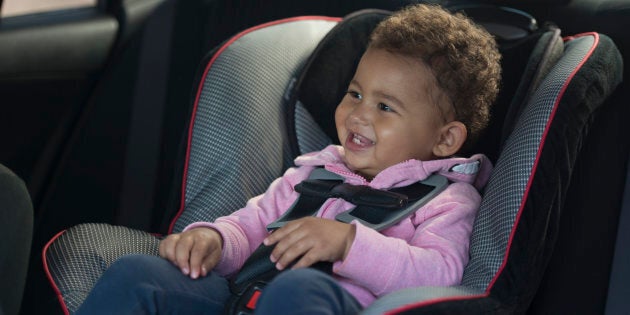 Update: Since publication, the company name and website mentioned in the article below has changed from Green Propellor to ATMO Recycling Ltd.
Most parents, by necessity, are amateur kid car seat experts.
Makes, models, making sure the seat you finally buy actually fits your vehicle, making sure your kid actually fits the seat, how to strap them in properly, what they can and can't wear, how long to keep them rear-facing, proper head positioning, proper buckle positioning, expiration dates and recalls... keeping up with how to keep your child safe in a moving vehicle is almost as exhausting as keeping up with your child.
There are entire forums and popular social media groups dedicated to the cause. One Canadian Facebook group, Seats for Kids, for instance, currently has more than 12,000 members including certified car seat technicians who regularly post car seat-related questions and help each other find the answers.
But one common question often has no good solution: where can I recycle my car seat after I'm done with it?
A Toronto-based not-for-profit is on a mission to change that.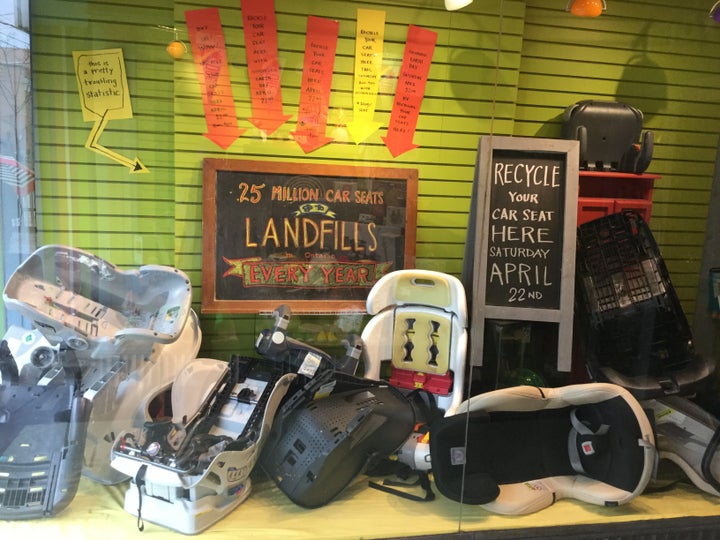 "I wanted to find a product in the Canadian marketplace that was not being recycled, but was infinitely always going to be needed," Graham Lewis, the founder and executive director of Green Propeller, now known as ATMO Recycling Ltd., told HuffPost Canada.
"People have choices about purchasing plastic water bottles... and eventually they may go 'that's ridiculous'... but people are always going to have babies," Lewis said.
Green Propeller (now known as ATMO Recycling Ltd.), a social impact recycling company, deconstructs car seats and uses the materials to make tote bags, backpacks, plastic beads, and reusable steel. The company, which facilitates pickups in cities across southern Ontario, has partnered with baby stores, car seat manufacturer Clek, and insurance company The Co-Operators for drop offs, and has plans to expand further across Ontario and eventually Canada.
There's a real market for car seat recycling, but no one else is doing it, Lewis said.
"Your only choice when a seat is damaged or expired, or you're just simply done with it, and you don't have any friends who are having children to give it to, is to throw it away," Lewis said.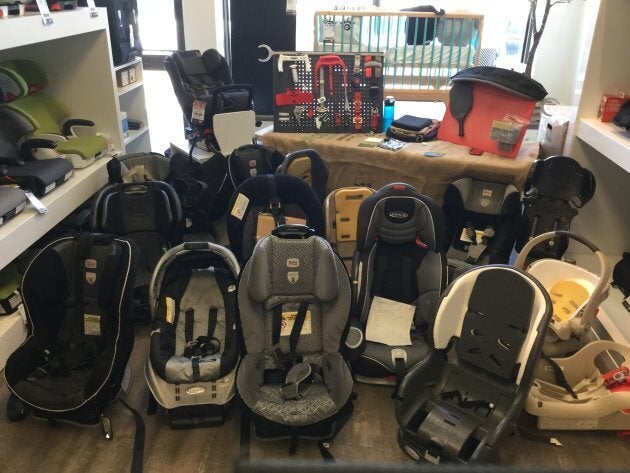 Car seats need to be replaced all the time, Lewis said, whether they've expired, have been involved in any type of car accident, or a child has just outgrown it. And it's illegal to sell a used car seat that doesn't meet Transport Canada's standards, was manufactured before 2012, or was bought outside Canada.
You can cut the straps and leave a car seat on your curb, but all municipalities "without exception" just take that car seat to the landfill, Lewis said. About a quarter million car seats go to landfills every year in Ontario alone, Lewis said.
"It's extremely difficult to rip something apart that is designed not to be ripped apart," Lewis said.
A car seat can't be stripped down by a machine, Lewis said. "It takes a human," he added, and each seat takes about 45 minutes to deconstruct. For that reason, Green Propeller charges a $15 recycling fee to offset the cost of labour.
Lewis, who is also committed to social enterprise, hires workers for Green Propeller who identify as having mental, physical, or social barriers to employment.