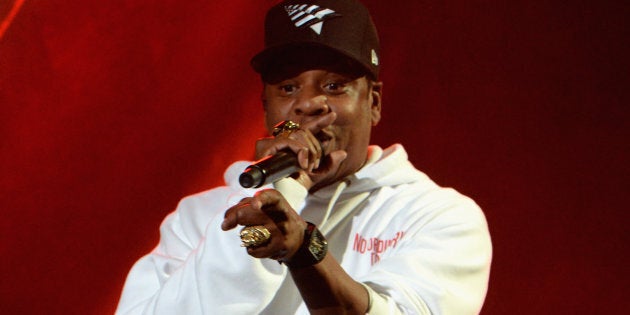 The 2018 Grammy Awards is about to have its most diverse year yet. As was announced Tuesday, Jay Z and Kendrick Lamar received the most nods, with eight and seven nominations, respectively, and the remaining nominees were overwhelmingly of the rap and R&B genre.
"I can't possibly accept this award, and I'm very humbled, and I'm very grateful and gracious, but the artist of my life is Beyoncé," the "Hello" singer said. "And this album to me, the 'Lemonade' album, was just so monumental, Beyoncé, so monumental, and so well thought out, and so beautiful and soul-bearing, and we all got to see another side to you that you don't always let us see."
The Grammys have also received racial criticisms in the past. Earlier this year, Drake noted that black artists face the challenge of being taken seriously. Drawing on his personal experience, he noted how his Grammy-winning song "Hotline Bling" was categorized as rap, even though he doesn't consider it to be.
"I'm apparently a rapper, even though 'Hotline Bling' is not a rap song," the 31-year-old said in a radio interview in February. "The only category [the Recording Academy] can manage to fit me in is in a rap category, maybe because I've rapped in the past or because I'm black. I can't figure out why."
The fact that the Grammys' 2018 Album of the Year nominations include four male artists of colour proves the Recording Academy is making an effort to address its diversity problem and be more inclusive.
However, as journalist Micah Singleton pointed out, they still have more to do to be truly diverse. In a tweet, Singleton noted a female artist of colour hasn't won Album of the Year in nearly two decades either, despite the wealth of powerhouse singers in the industry.
But despite this, plenty of people are happy that the Grammys is finally celebrating diversity in the music industry.