OTTAWA — Debate between the Liberal government and Conservatives became so heated in the House of Commons Thursday that one MP was thrown out of question period.
It happened after House Speaker Geoff Regan lost his patience for Conservative MP Blake Richards, who was yelling from his seat during over the finance minister's personal finances.
"The honourable member for Banff–Airdrie MP will come to order or can go outside or be helped outside. Which would he prefer?" Regan said. Seconds later, he instructed the sergeant-at-arms to escort Richards out.
Watch the moment Richards is kicked out
The Alberta MP is seemingly nonplussed about his ejection.
"The focus should be on the finance minister's ongoing refusal to answer questions, and therefore, I will save my comment on this matter for another time," he told HuffPost Canada in an email.
Debate between the government and opposition has more of less focused squarely on Finance Minister Bill Morneau in the past week.
It started when Conservative MP Pierre Poilievre made allegations on Monday that someone at the finance minister's family company, Morneau Shepell, sold off 680,000 shares right before the stock market fell following the introduction of the new government tax measures on Dec. 7.
But debate on Thursday took a turn when Poilievre cited a Global News story that reporter the finance minister's father, William Morneau, sold a total of 200,000 shares of company stock on Nov. 23 and Dec. 3, 2015.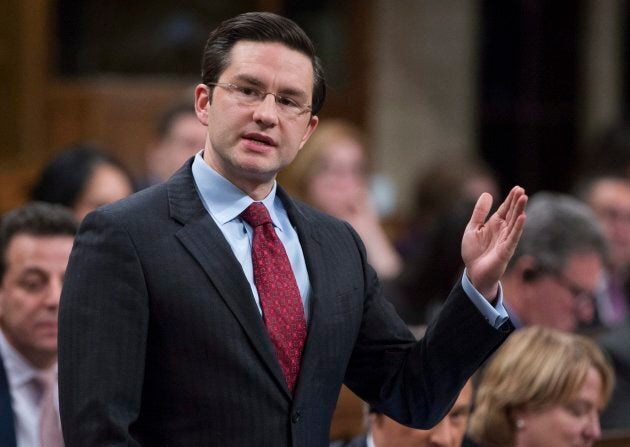 The Liberals announced their measures to increase income tax rates on high-earners four days later.
"Is that simply a coincidence?" Poilievre asked. Morneau responded by suggesting Poilievre doesn't understand how stock markets work — a comment that earned him a scolding from the Speaker.
That reprimand sparked intense heckling from opposition benches, which lead to Richards' removal from his seat.
Tension has been increasing for weeks as Tories and New Democrats target Morneau. Prime Minister Justin Trudeau has repeatedly defended his finance minister, and this week invited the Conservatives to repeat their accusations against Morneau outside of the chamber.
Members are given parliamentary privilege — protection from defamation and libel laws — to cover what they say in the House of Commons.
The Conservatives want the finance minister to admit he was the one who sold 680,000 Morneau Shepell shares in December 2015, and the Liberals are daring Conservatives to repeat their insinuations of insider trading allegations outside of the House of Commons.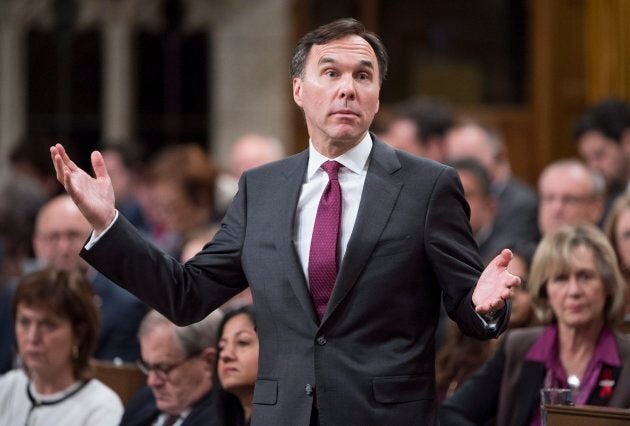 "I believe there is some sort of accusation here, I can't quite discern what it is. So I'd like it if he said it clearly here and outside, that would be appropriate," Morneau said.
In response to Poilievre seemingly going after his family, Morneau told the House he didn't think the Tory MP "could sink any lower."
Frustration has reached the point where Conservative Leader Andrew Scheer called for Morneau to resign his cabinet position. On Wednesday, Scheer said the finance minister has demonstrated "outrageous disrespect" to Canadians.
"If Bill Morneau doesn't want to be accountable to Parliament, then Justin Trudeau needs to find someone who will answer questions," Sheer told reporters.
"That's how our democracy works."