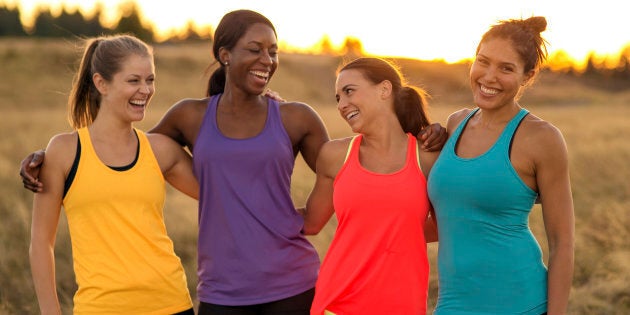 As we head towards a new year and plan our resolutions it can be a great time to switch up your fitness routine, or start a new one.
If you're looking for what to try in 2018, here we round up some of the trends that look set to be big next year.
Predicted by American College of Sports Medicine (ACSM) to be the second biggest trend of 2018, working out in groups and with friends looks set to become more popular in the coming year.
Following on from 2017's holistic approach to fitness, which looked at the mental and emotional benefits of exercise as well as the physical, an increase in the number of people working out in a group environment makes sense, with recent studies showing that exercising with friends can bring even more benefits thanks to the social element involved and having some extra encouragement.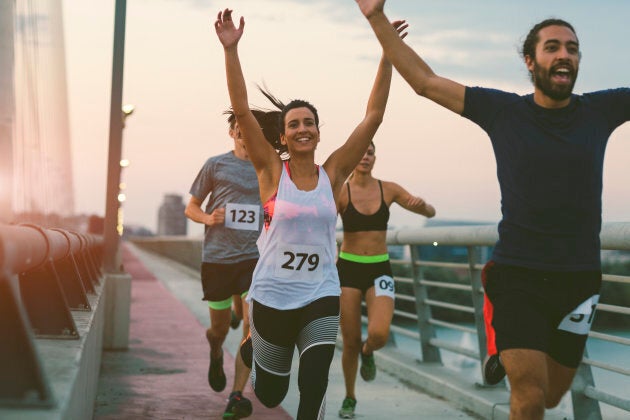 One recent study revealed that those who worked out in a group benefited from lower stress levels, and bigger improvements in mental, physical and emotional quality of life than those who worked out alone, even though those who exercised alone worked out for twice as long.
With the rise of online videos, apps and wearables, people no longer need to pay for pricey gym memberships to stay in shape.
Following on from this year's boom in online videos such as Yoga With Adriene, the launch of the adidas All Day app, which gives users access to expert information, and Nike adding free yoga classes to its Nike Training Club app, it has now become easier and cheaper than ever to work out.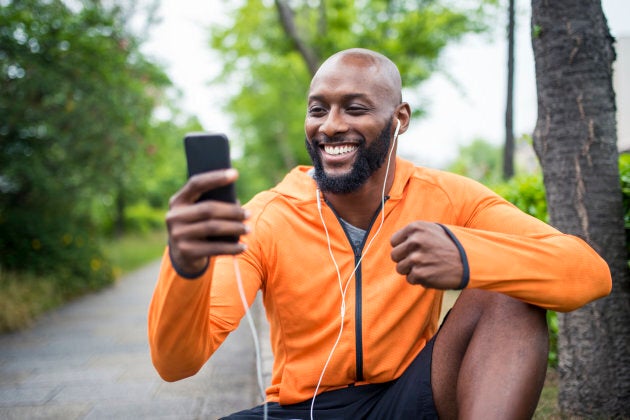 The trend looks set to continue next year as big sports brands and wearables continue to add more features and ways to work out to their apps.
In Japan, even a major convenience store chain, FamilyMart Co., is getting in on the act, announcing that it is set to open 300 Fit & Go gyms on the second floors of FamilyMart stores and other locations, providing low-cost, easily accessible fitness across the country.
Also predicted by ACSM as a trend for next year is fitness programs for older adults. As we move away from "anti-aging" in favour of a more accepting attitude to age, working out to be the best and healthiest you can at any stage in life — rather than simply for aesthetic reasons — looks set to be a major motivation for many to exercise in the coming year.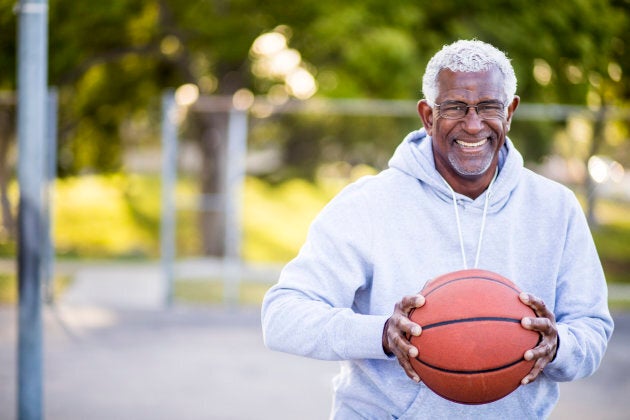 Many recent studies have shown the benefits of working out later in life, even if it is for the first time ever, prompting health professionals to look at ways to encourage older adults to get active, and at what type of programs suit their needs best.
Our dedication to yoga is not set to wane anytime soon, with the practice still one of the top trends for next year. According to ACSM, yoga's continuing popularity is in part due to its ability to constantly reinvent itself. Offering yoga is something new to try and helping the practice appeal to an even wider audience.
According to ACSM and others, some of the more traditional forms of yoga to try include Power Yoga, Yogalates, Bikram Yoga, Iyengar Yoga, Ashtanga, Vinyasa Yoga, Kripalu Yoga, Anusara Yoga, Kundalini Yoga and Sivananda Yoga.
However, more unusual forms of yoga have popped up this year, including Goat Yoga and Beer Yoga, with Naked Yoga set to be next year's big thing for those who are feeling brave enough.