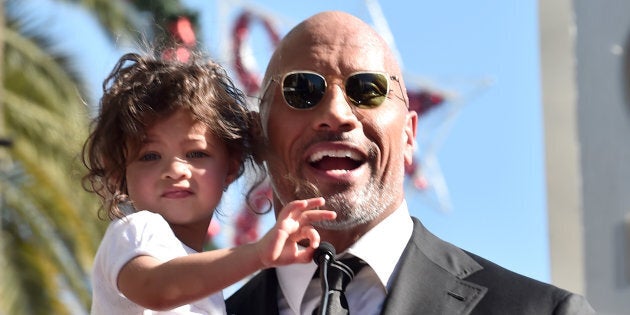 The Rock brought his longtime girlfriend Lauren Hashian and their daughter Jasmine, who turns two on Dec. 16, along with him to the event. Naturally, his baby girl stole the show.
Taking her on stage to give his acceptance speech, Johnson first paid tribute to his mother, Ata Johnson, describing her as "the strongest woman I know," before adding, "This is what it all means. It all comes down to your family."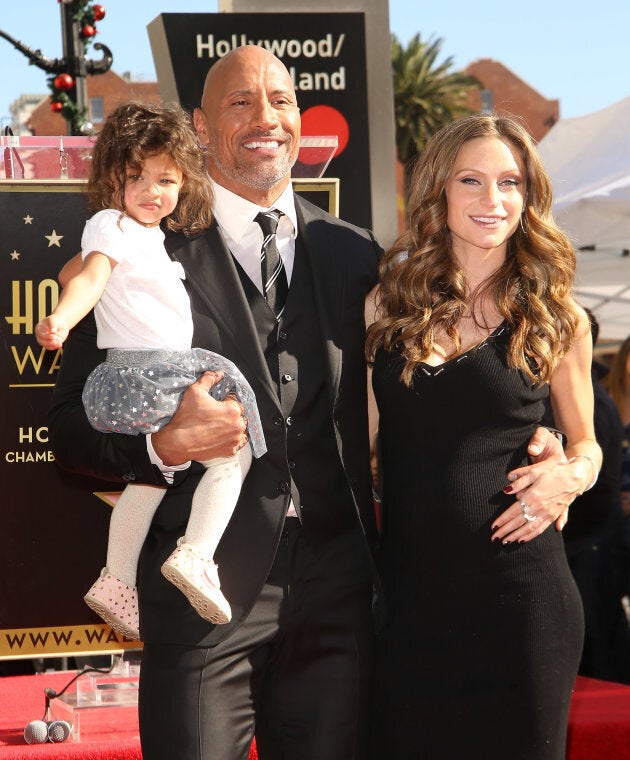 On social media, fans were mesmerized with Johnson's adorable daughter, who looks just like her dad, but has piercing blue eyes like her mama.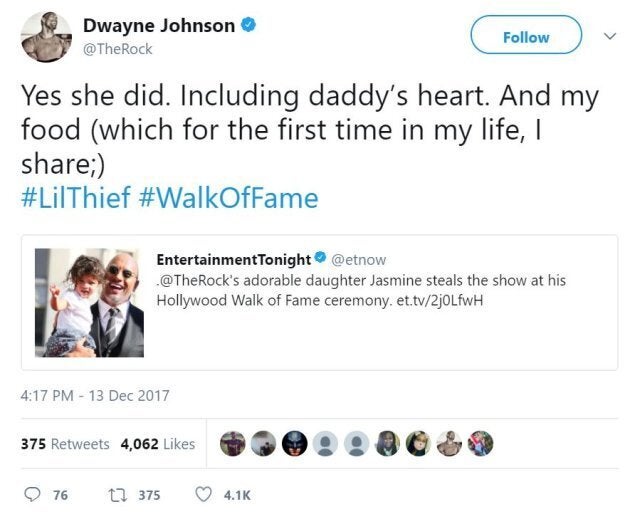 The family outing comes two days after Johnson announced that he and Hashian are expecting their second child together. On Monday, the 45-year-old actor shared the exciting news on Instagram, revealing that their newest addition will be a girl.
"Once again, big daddy is completely surrounded by beautiful estrogen and loving, powerful female mana," The Rock wrote. "All girls. One dude. And a boy dog. I wouldn't have it any other way."
At the Hollywood Walk of Fame ceremony, The Rock noted that as a more experienced father now, he's realized that it is possible to "have it all."