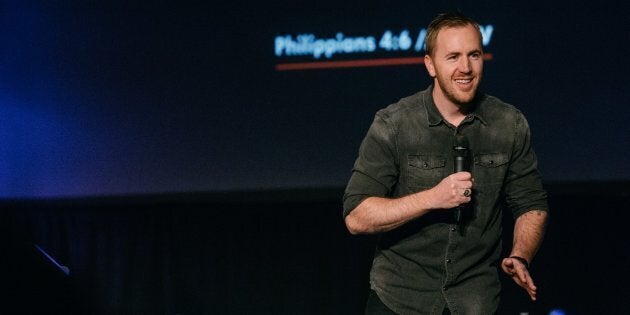 Media outlets have been devoting a lot of space to one Toronto evangelical church, and two young, casually dressed pastors may have something to do with that.
Sam Picken and his wife Jess preach at C3 Church, where the pulpit is a high-school auditorium stage, the organ has been replaced by a rock band, and the weekly sermon can be downloaded later as a podcast.
Modern churches like theirs aren't new, and while the trappings are hip, their stances on some deeper issues are more old-school.
What does Picken think about queer people? Sex before marriage? Does he believe in the Big Bang?
Introducing a new podcast
Picken is our first guest on "Congregation," a new podcast from HuffPost Canada that looks at faith, ritual and belonging from the perspective of young people. (We refuse to use the term "millennials." 🙄) It's hosted by Emma Prestwich.