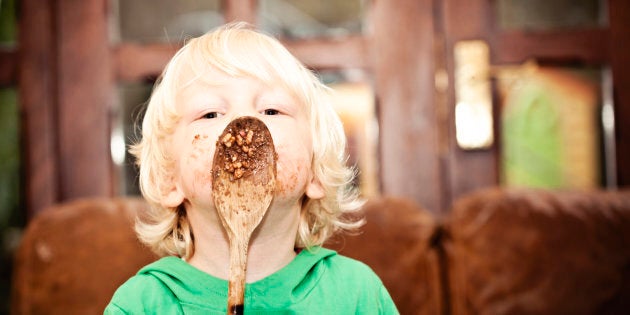 Everyone knows the best part of Christmas is the food.
The cookies, the candy, the cheese, the creamy casseroles, the buttery potatoes, and the pièce de résistance: that golden turkey smothered in gravy. No matter your menu or your preferences, food is always a central part of the holiday season. And of course you want your kids to experience it all (and they probably want to, too).
Well, we hate to be a proper Grinch, but there are some common holiday foods and practices that could actually make your child really sick. And we're not just talking sore tummies from too much gingerbread.
"It's important to have conversations about food safety because nobody wants to be sick at the holidays," Kate Comeau, a registered dietitian and spokesperson for Dietitians of Canada, told HuffPost Canada.
Avoid anything with raw eggs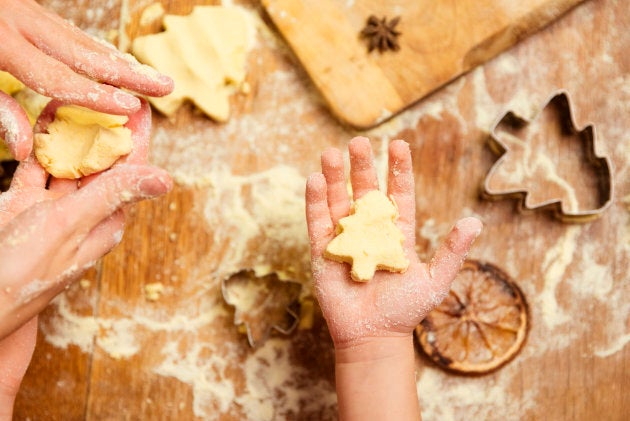 One of the major foods to avoid is raw dough, and that goes for everyone. Making Christmas cookies as a family is a fun tradition, but licking the spoon is a big no-no, Comeau said. Not only does raw dough contain uncooked eggs, which may contain the salmonella bacteria, but raw flour can contain E. coli.
"It is not safe to taste or eat raw dough or batter regardless of the type of flour used, as raw flour can be contaminated with harmful bacteria such as E. coli O121," the CFIA said in a press release at the time.
"It's tempting to let your kids lick the spoon but that raw egg batter and raw flour can be a food safety risk for kids," Comeau said.
Another Christmas food that contains raw eggs? Egg nog. It should be avoided by children, pregnant women, and the elderly, Comeau said.
Avoid sugary drinks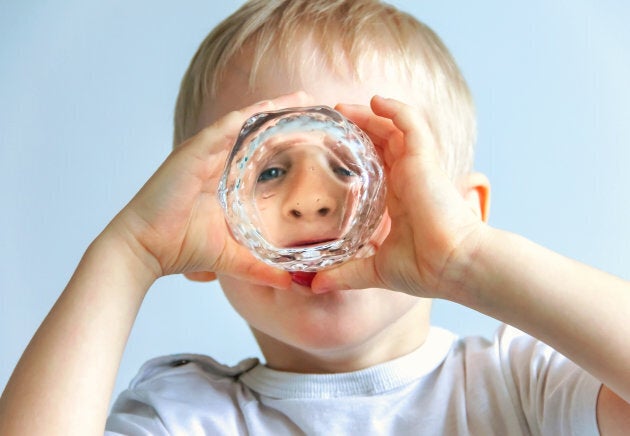 With younger children especially, parents should offer water (or breast milk or formula, depending on what you're feeding them at that age) as much as possible, Comeau said.
Sugary juice and soft drinks are bad for a child's teeth, and sipping on a soft drink all day could have a detrimental effect on their dental health, Comeau said.
And apple cider, if it's unpasteurized, shouldn't be given to children, Comeau added. Although it's rare, there is a risk of E. coli contamination.
Keep hot food hot and cold food cold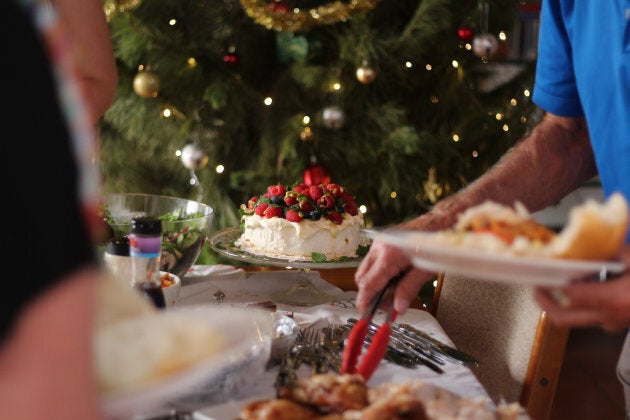 Buffets, or even bringing food to someone else's home for a get-together, are rife with opportunity for bacteria to grow if that food isn't kept at a proper temperature, Comeau said.
If a food is meant to be hot or cold, it shouldn't be kept in the "danger zone" (when bacteria is most likely to grow quickly) for longer than two hours before it's discarded, Comeau said. This harmful bacteria can have more severe effects on a child, Comeau added.
Hot foods should be at a temperature above 60 C (140 F) and cold foods should be kept lower than 4 C (40 F), according to Eat Right Ontario. Anything kept in between is a food safety risk, Eat Right Ontario said on their website.
Food that's been in the danger zone for more than two hours should not simply be put back in the fridge to be reheated later or to cool it back down, Comeau said.
Be mindful of allergies and choking hazards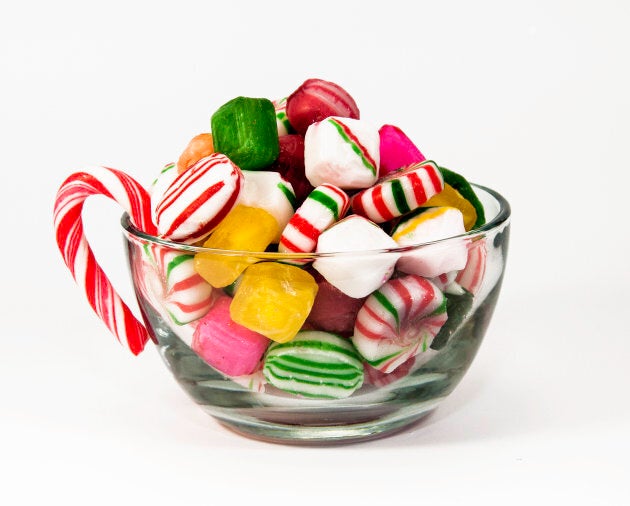 If you haven't yet introduced your little one to allergens, and they're trying new foods during the holidays, be aware of early signs of allergies such as blotchiness on the face and a change in bowel habits, Comeau said.
And if you know your child has allergies, it's important to have a conversation with your child and with the hosts of any gathering you attend so they understand the severity of the allergy, Comeau said.
"If they cook something with nuts on a counter, and then make your child's nut-free version, there can be cross-contamination," Comeau said.
"It's important to put your child's safety first and have those conversations with the family member or the person who is hosting and bring food of your own that you know is safe if you're concerned."
And be aware of bowls of hard candies or any other small items or treats such as grapes or nuts, as these can be choking hazards for young children, Comeau said. They're often left out during the holidays, and it's something to keep an eye on if you're bringing your child to someone else's home for a get together, Comeau said.
The bottom line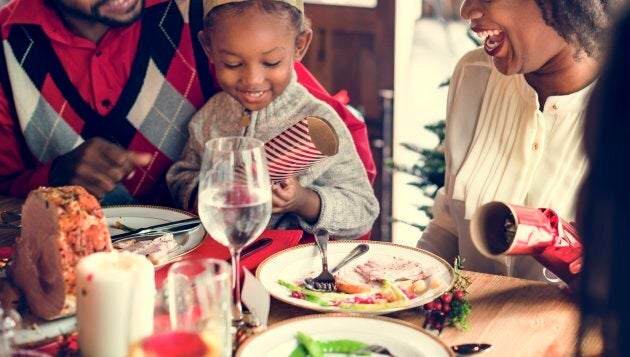 It's still possible to enjoy your favourite holiday treats with your child and, in fact, you should do just that. If you're worried about all the indulgent food and treats, relax, Comeau said.
"It's not that long of a period of time... generally we're talking about a few more indulgent meals, a few treats, so we're not particularly concerned about malnourishment, for instance," Comeau said.
In children over a year old, Dietitians of Canada generally recommends offering whatever foods the rest of the family is enjoying (in appropriate sizes and shapes to prevent choking), Comeau said. In terms of sweets and indulgent foods, parents should be a role model for food-positive behaviour and be wary of creating an environment where a child feels guilty for wanting a cookie, Comeau said.
"Negative emotions about food can be really detrimental to a young child."