Ah, New Year's Eve. The one magical night a year where expectations run high, the stars align, and the person of your dreams sweeps you off your feet just as the clock strikes midnight.
Unfortunately, that type of New Year's Eve only happens in the movies, and IRL we're subjected to crowded parties with people who drink too much, and a countdown that doesn't live up to our expectations in the least.
If you're so over the hype of New Year's Eve, there are plenty of alternative ways to ring in the new year. Here, we round up eight low-key (but still epic) ways to celebrate the start of 2018.
1. LOL at a comedy show
2. Zen out with a yoga class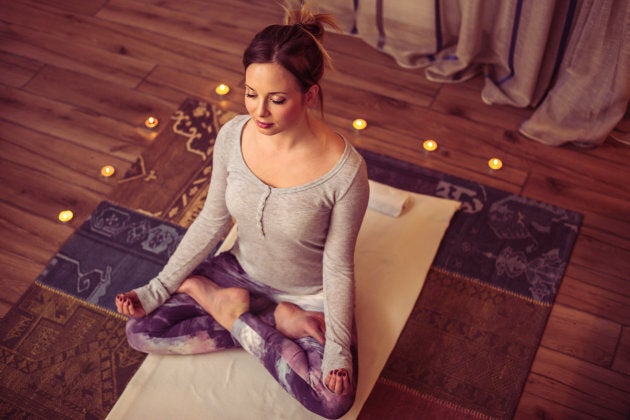 "New year, new me" seems to be everyone's mantra come Jan. 1. If you really want to kickstart the new year on a fresh foot, then why not zen out in a mindful yoga class?
A quick Google search will help you find yoga studios in your city that are hosting special new year's classes. Moksha Yoga in Burnaby, B.C. and Ground Yoga in Saskatoon, Sask. for instance, are both hosting mindful candlelit classes on Dec. 31 that run from 90 minutes to two hours.
3. Get competitive at a board game café
If you really just want to chill out this New Year's, then head to a board game café near you. Not only do these spots have ample games to choose from, but they tend to also serve café beverages, booze and snacks to suit your every need! The bonus is that if you have kids, you can bring them along too for a family-friendly New Year's Eve.
4. Sing your heart out at karaoke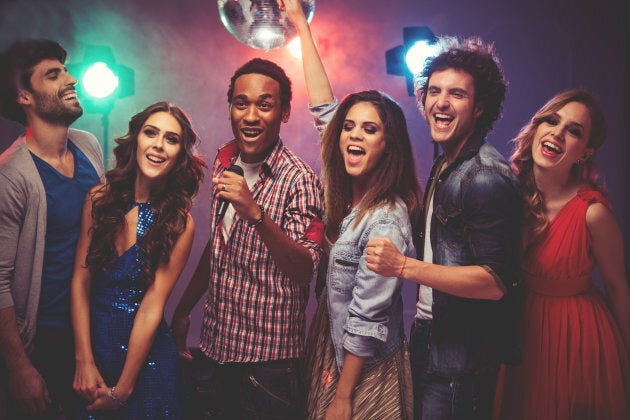 Although this isn't the most low-key alternative on this list, karaoke can be a nice substitute for any mega-loud parties and large crowds you're used to encountering on Dec. 31. Instead of heading to a karaoke bar where you perform in front of a room full of strangers, opt for bars that offer private rooms, like PopStar Karaoke in Ottawa, SweeTea in Regina, Sask. and Bar+ in Toronto.
5. Escape to the movies
If you're a movie buff, then heading to your closest theatre to see a newly-released film is a great way to end (and start) the year. Plus, it'll likely be less crowded as the majority of folks head out to house parties or bar hops to ring in 2018.
6. Stay in with wine and cheese
This is the epitome of a low-key NYE. Avoid social interaction altogether by winding down with your loved one and some wine and cheese. Just switch on Netflix for a truly perfect night.
7. Get cultural at a Canadian museum or concert
While heading to a Canadian museum for New Year's Eve might not exactly get you away from the crowds, it's definitely one of the most unique ways to ring in 2018.
If you haven't checked out Toronto's Royal Ontario Museum yet, this is your chance! The ROM will be hosting an NYE celebration with live bands and DJs. And if loud music isn't your thing, you can always escape to one of the quieter areas of the venue while moseying around their exhibitions.
8. Indulge in a five-course meal
When all else fails, a nice dinner with some good company is all you need to have a great, low-key New Year's Eve. Plenty of restaurants across Canada are offering special prix-fixe menus with three to five courses for you to indulge in as you wait for that 10-second countdown.
Enjoy Mexican cuisine at La Roca in Winnipeg, Man., take in the ambience at The Pilot House in Charlottetown, P.E.I., or enjoy live music at Montreal's Modavie.