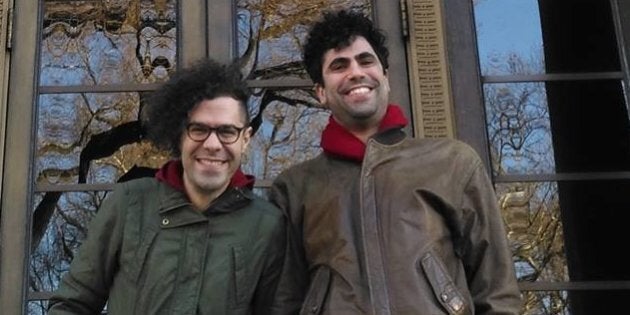 Many Canadian adults will tell you that they grew up religious. They went to church, synagogue or temple every week as children, mostly because it was what their parents wanted.
But when they became old enough to make their own decisions, they stopped going, either because team sports became more important or they didn't believe in the teachings.
But not everyone detaches completely.
David Zinman and Sam Bick are two young Canadian Jews who don't go to synagogue every week. Zinman grew up in an Orthodox Jewish community, but has intentionally left. But the two still have a lot to say about Jewish media in Canada, which leans too far right for their liking.
On their podcast, "Treyf," they call out Jewish institutions that they think are acting unjustly and try to amplify more left-leaning voices. The title of the show comes from Yiddish and means not kosher.
They revisited their religious roots on a recent episode of HuffPost Canada's "Congregation" podcast.