When Andrew King visited his parents at their Cherry Valley, Ont. home for Christmas this year, little did he know he would be recording a piece of Prince Edward County history.
The home, built in 1873, holds stories of death, hardship, and typical Canadian weather, all recorded on planks in a stairwell, which King's father discovered and showed him a few years ago.
King, 44, is an Ottawa-based artist and journalist. His parents, David and Carol King, have been married for 47 years and have lived in their home for 14 years, King told HuffPost Canada via email.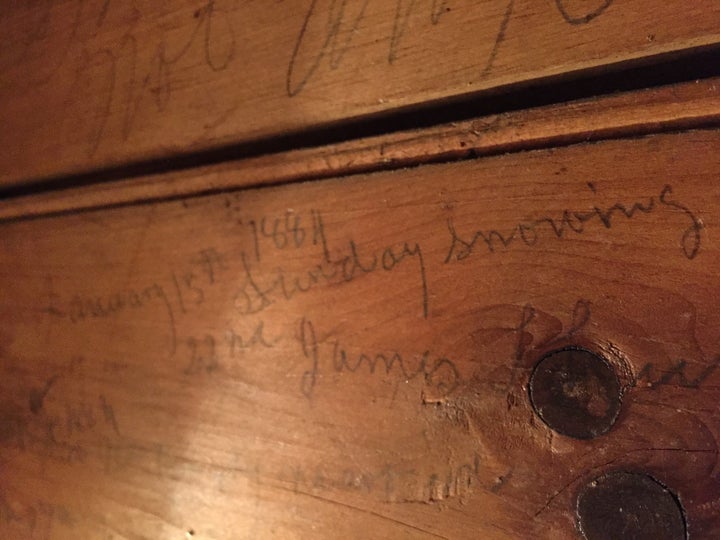 According to King, after David began renovating the home, called Rose Arbor, he discovered the handwritten journal entries on the wooden planks leading into the stone basement.
"I find it fascinating," King told HuffPost Canada. So fascinating, he recorded what he could decipher of the notes during his holiday visit and published them on Scribd, an online publishing platform, calling his entry "The Stairwell Diaries."
On Dec. 28, he shared the news of his project on Twitter.
One of the entries dated Jan. 11, 1884, states, "Milder snow very deep not any train for several days."
Another entry dated Dec. 8, 1884, reads, "Stephen Harris died," and then, just as importantly, notes, "mild weather quite muddy."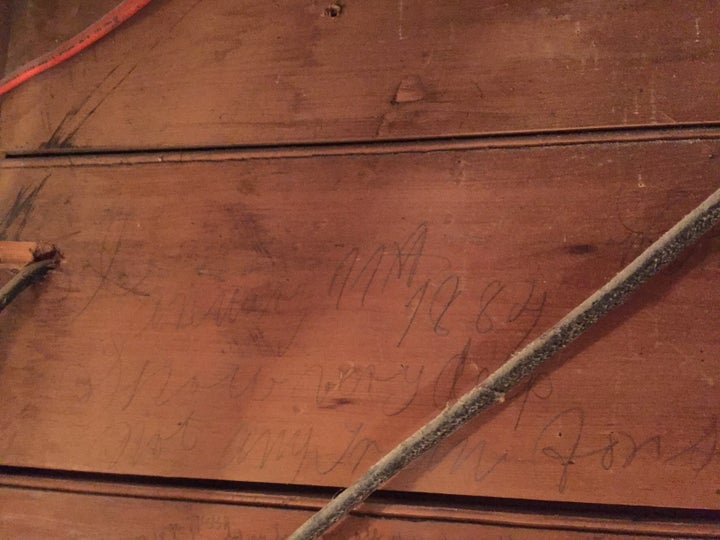 One notable entry tells of a house guest named Helen Merrill (referred to as Helen Merille in the entry). According to King, Merrill was the daughter of Picton lawyer, county judge and Sir John A. Macdonald associate, Edwards Merrill, and his wife, Carolyn Wright.
The house also has ghosts of another nature, albeit, one who hasn't left their mark in writing.
"My parents had a dinner party [at home]; one of the guests happened to be a medium and took my parents aside to say there was a strong presence in the home," King said. According to King's parents, the medium said that presence was a small girl who had passed away a "long time ago."
"That led me to investigate the history of this house and sure enough, a chilling confirmation was found," King said.
After sifting through records, he discovered that the house's first inhabitants were Azra Ketchum and Minerva Spafford. "A search... revealed their gravestone, which shows the two names carefully carved in stone. But what was shocking to see was that at the base of the stone was another name, that of Olivia Ketchum, daughter of Minerva and Azra, born 1867, died 1870," King said.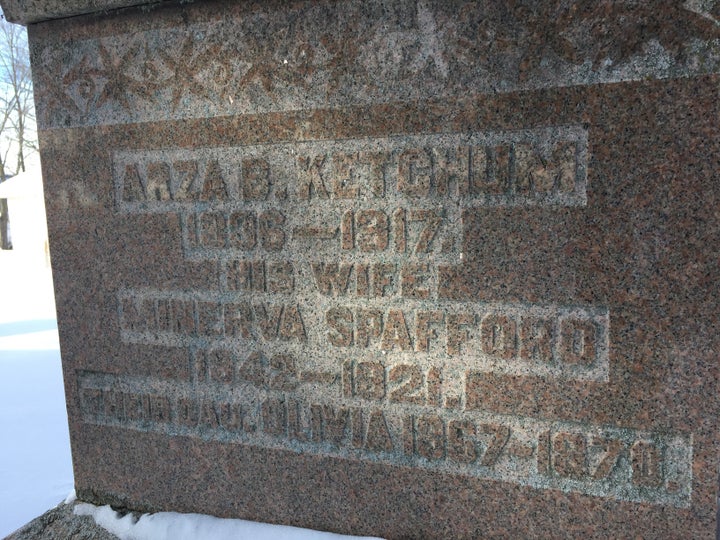 The medium also said the presence in their house could have been Olivia. "I slept uneasily that night in three-year-old Olivia's former bedroom, but I can safely say I sleep very well in there, and there have been no disturbances from this seemingly lingering occupant of Rose Arbor," King said.
Now that a part of the history of his parents' home is available for the world to see, King says he hopes his online journal can serve as an archive for Prince Edward County historians. The entries on the planks are "a unique glimpse back in time to the daily life of those living here in the 1800s," King said.
"It seems a rare find to have a journal written out on wooden planks under a stairwell, and these people who lived through recorded hardships should have their efforts preserved for future generations to read and reflect on," King explained.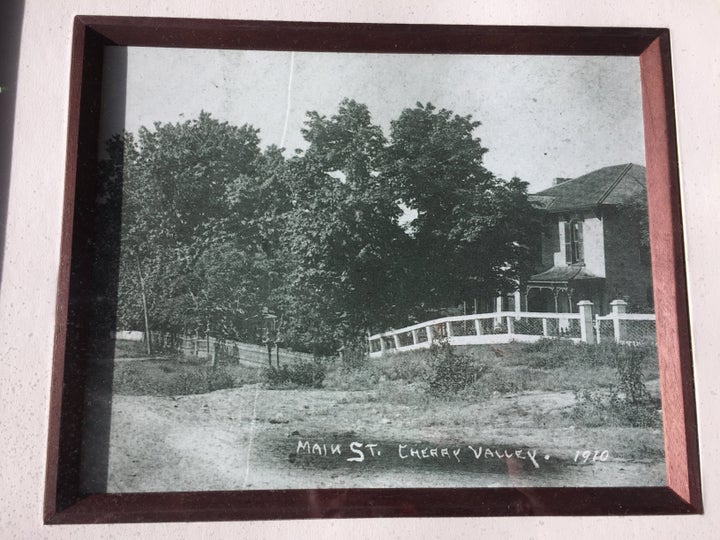 In 2014, Bill Verutis, a Waterford, Ont. resident, discovered his home's history stretched back to the 1800s, too. As reported by The Toronto Star, the "original deed [was] granted on behalf of King George III, dated May 2, 1802." Although no record was found on stairway planks, Verutis' real estate agent, Penny Plunkett, found documents that helped her make a list of the house's owners dating back 212 years.