What's it like to leave behind your beloved home to make a new one far away in a new country? What is it like when your new home is Canada?
Some of the experiences of newcomers may surprise you — and other reactions reaffirm what sets this country apart, including a topic every Canadian loves to talk about: the weather.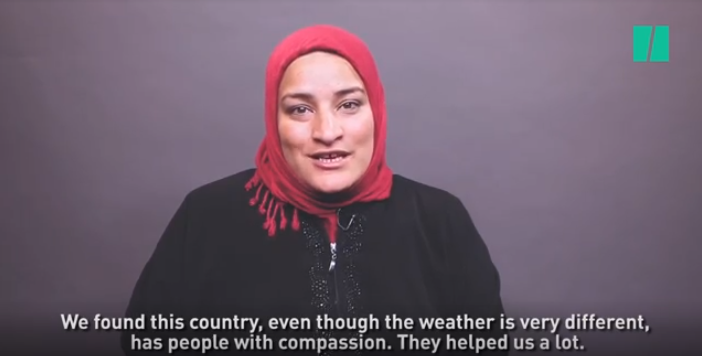 "We found this country, even though the weather is very different, has people with compassion. They helped us a lot," said Ektimal Alkhabouri, a refugee from Syria.
HuffPost Canada had a chance to speak to the women as part of a dinner hosted earlier this year at our Toronto office by Oath Canada's Women Inclusion Network. The event was held in conjunction with Matthew House, a non-profit charity that helps refugees to Canada with their settlement needs, which can include orientation to Canada, preparing for refugee meetings, finding and furnishing apartments, and meeting other Canadians.
"People in this country are really nice," said Biruktawit Chichaybelu, a newcomer from Ethiopia. "And they try to empathize with you and that's what I love about Canada.