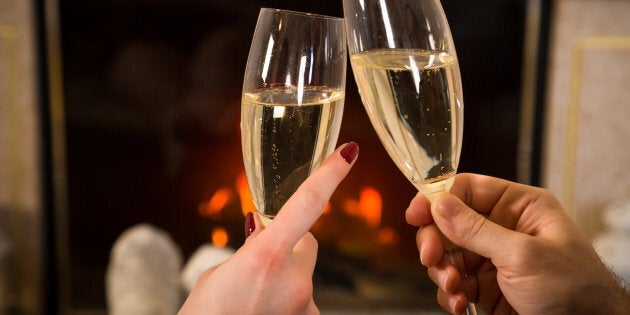 It may be brutally cold across most of Canada right now, but Canadians are exuding some serious warmth about the future of the country's economy.
The most recent Bloomberg-Nanos consumer confidence index, covering the last week of 2017, found Canadians are the most confident they've been about the economy since the end of 2009, when the country was climbing out of the global financial crisis.
The confidence index hit a level of 62.17, the highest since the all-time high of 62.92 at the end of 2009. Any score above 50 suggests Canadians are more positive than negative on the economy.
Watch: The best companies to work for in Canada
For comparison's sake, in the midst of the Great Recession, Canadian consumer confidence hit a record low of 43.28.
The current good mood comes in no small part from a record-breaking job market. Canada's unemployment rate fell to 5.9 per cent in November, its lowest level in nearly a decade.
Meanwhile, wages have grown for 12 straight months, and all this is "pushing consumer sentiment toward record levels for this cycle," Bloomberg economist Robert Lawrie said in a statement.
Prairie provinces experiencing a comeback
The slow recovery of oil prices is making consumers on the Prairies more confident, the survey found, with the Prairie provinces hitting "a level not seen since 2014," noted pollster Nik Nanos. That was the year oil prices began falling.
In recent days oil prices breached US$60 for the first time in a year and a half, and that's "a positive sign for the oil-dependent (Prairies) and perhaps another signal that a period of normalcy is underway," Lawrie said.
The least optimistic region of Canada was the Maritimes, where the index was at 57.97, the survey found.
More than 43 per cent of respondents in the survey said they expect house prices to rise, compared to an average of little more than 37 per cent over the past decade.
The Bloomberg Nanos Canadian consumer confidence survey is carried out every week. The data is based on telephone interviews with 1,000 randomly selected Canadians, and has a margin of error of 3.1 percentage points, 19 times out of 20.