As we rang in the new year, people around the world had their own unique way of celebrating and the Royal Family was no exception.
Prince Harry, for example, whisked his bride-to-be, Meghan Markle, off to the French Riviera where they joined friends in counting down the seconds to 2018.
Although we don't know what kind of resolutions the couple made, we can make a few educated guesses.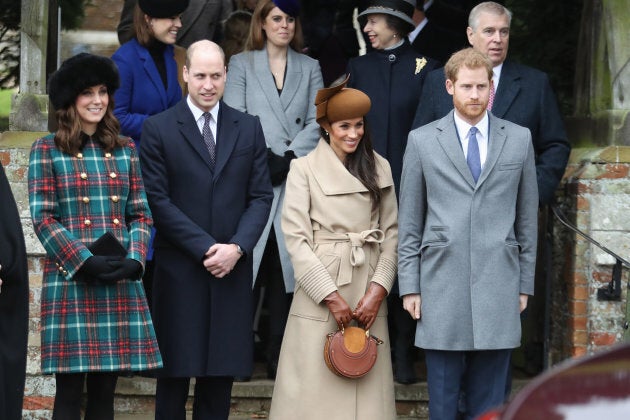 "These make my New Year's resolution list nearly (AKA actually every) single year," she added. "The swearing comes in lulls triggered by being overworked or feeling mighty cheeky after a couple drinks.
"And when it comes to the biting of the nails — well, it still happens with a turbulent flight or a stressful day. It's unladylike. But then again, so is the swearing. Dammit."
Even though we may never know what goals Markle, Harry and other members of the Royal Family have set for themselves this year, we can always guess, and guess we did! Take a look at our fictionalized Royal Family resolutions below.
1. Like any good dog mom, Queen Elizabeth realized that her corgis were her first "children." In 2018, she has made the resolution to change the act of the succession from Prince Charles to the corgis — currently,Willow, Vulcan, and Candy (and possibly another called Whisper). Long live the corgis!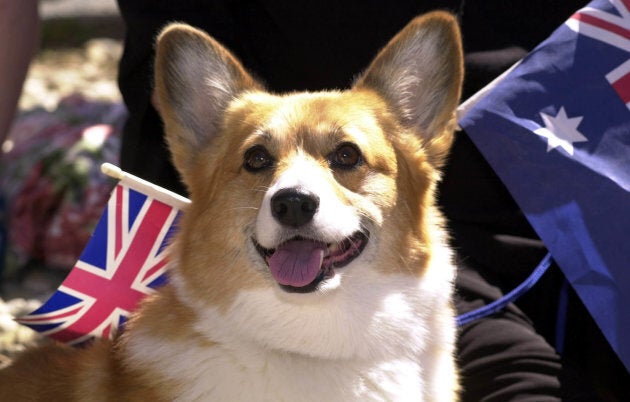 2. As the new budding style icon in the Royal Family, Meghan Markle has decided to take a cue from someone who has been through it all: Queen Elizabeth. Instead of chic, loose-fitting coats, couture gowns, and a stellar boot game, Markle's resolution for 2018 is to dress in head-to-toe primary colours, with a headscarf, natch.
3. Prince Andrew has resolved to sneak his ex-wife, Fergie, back into the palace. Once Prince William and Kate Middleton's next baby is born in April, Prince Andrew will no longer need the Queen's permission to marry, leaving him free to remarry Fergie!
Keep Up With The Royals

Get our weekly email round-up of all things Royal.
4. Prince Philip realized he needs a new hobby now that he has retired from public engagements — and that is keeping the one person he hates the most out of the palace: Fergie. Seems that he and Prince Andrew might have to duke it out over this one.
5. Prince George may "rule the roost" at home, but Princess Charlotte has been biding her time to make her own mini-queendom. Her resolution is to start ruling at her new school and take over from there. George can have the throne, but Charlotte will rule everything else.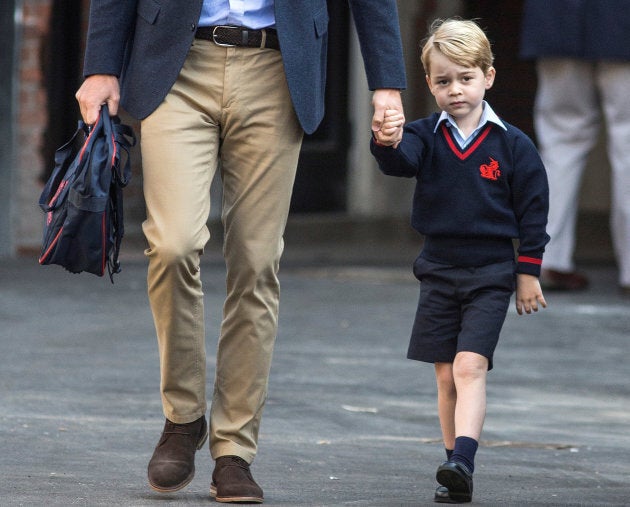 6. Prince George has finally decided to wear less shorts. Since winter began, he has noticed how impractical they are, and not only that, but his legs are just plain cold! This January, he will talk to his dad and mum about why he needs to start wearing trousers. After all, he will be turning five this summer. A big boy needs big boy pants!
7. Prince Harry has resolved to give up partying now that he's getting married. Of course, there will be the celebration of his new niece or nephew, at least one stag and doe, the bachelor party, and, of course, the wedding itself. Come to think of it, his resolution might not be that easy to stick to. Perhaps he should settle for hitting the gym like the rest of us.
8. After sporting long-to-medium length hairdos for most of her royal life, the Duchess of Cambridge has decided that she's had enough of all the maintenance it requires to keep those tendrils perfectly curly. This year, she's asking her hairstylist for a blond pixie cut. Rock on, Kate. Rock on.