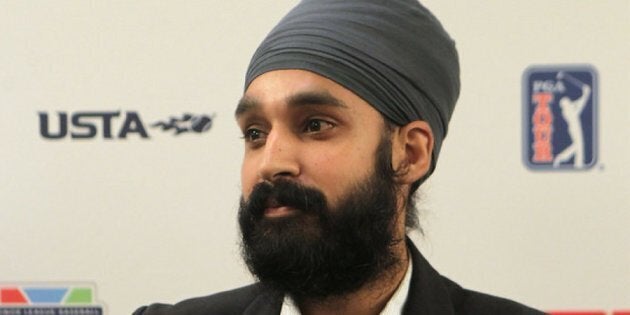 Sikhism and Islam are two different religions, but according to one scholar and activist, people sometimes can't tell the difference between practitioners of the two faiths.
Simran Jeet Singh is clearly Sikh — he wears a turban and has a beard — but he says Sikhs have still been targeted for Islamophobic hate.
"We very much fit the stereotype of what a Muslim terrorist might look like," he says.
And at least one recent American survey backs up that idea. When shown a photo of a turbaned man, 20 per cent of respondents said they thought he was Muslim, according to research published in 2015 by the National Sikh Campaign.
But Singh isn't bothered that he might be mistaken for someone else. He thinks it's his duty as a Sikh to stand up against hate wherever he sees it.
"I'm very proud of the Sikh tradition of standing up for injustice, and essentially absorbing injustice for other oppressed communities," he told HuffPost Canada's "Congregation" podcast.
A dad in his early 30s, Singh is someone who isn't content to quietly follow his tradition.
He's an award-winning scholar and religion professor who is often asked to comment on social and political issues. He was part of a "Daily Show" segment in 2016 about Sikhism.
This recent tweet even got attention for his response to racist trolls:
On an episode of "Congregation," he talked with news editor Emma Prestwich about his faith, how growing up religious can make it hard to be assertive, and how he reacts to racist comments.