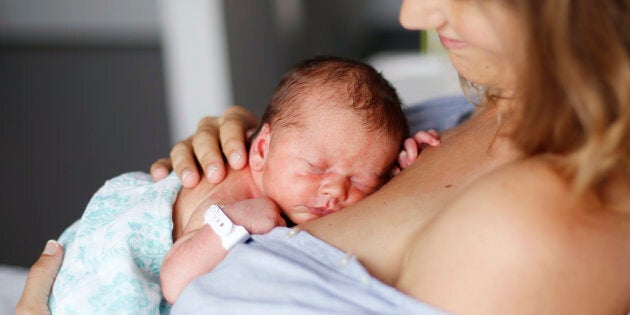 The youngest patients affected by Canada's deadly opioid crisis are often whisked away at birth and monitored in noisy intensive care units, away from the touch and comfort of their mothers.
But now Canada's paediatricians are urging that newborns born to mothers who used opioids while pregnant be kept with their mothers in hospital so the babies can experience the benefits of bonding, breastfeeding, and touch. The babies who are left with their mothers tend to have shorter hospital stays and are less likely to need prescription drugs, the Canadian Paediatric Society (CPS) noted as it released a new set of guidelines for clinicians on Thursday.
"Skin to skin care, the touch, is what we think is most important," Dr. Kimberly Dow, a neonatologist at the Kingston Health Sciences Centre in Kingston, Ont., and a member of the CPS board of directors, told HuffPost Canada by phone.
"NICU (neonatal intensive care unit) nurses are very highly trained but there's only so much they can do when they have other babies to look after. They can't hold the baby, rock the baby, all the time, and because of the environment that it is, it can't be quiet and dark."
Babies who are born exposed to addictive drugs have a condition called Neonatal Abstinence Syndrome, CPS said in a news release, and 50 to 75 per cent of infants born to women on opioids will need treatment for withdrawal. Symptoms of withdrawal include trembling, crying, tight muscle tone, and seizures, CPS said. And other issues such as irritability, sleep disorders, and feeding problems can persist until the baby is six months old, CPS said.
Since these babies are considered "at risk," the protocol for their care was that they needed monitoring by highly-trained nurses in NICUs, Dow said.
"The Canadian Paediatric Society as a group felt that, with the opioid crisis in Canada and the growing number of babies born to mothers who took opioids during their pregnancy, it was really important for all healthcare professionals to be aware of and have easy access to current management strategies to try to minimize the impact of this crisis and ensure the best possible outcomes for the babies," Dow said.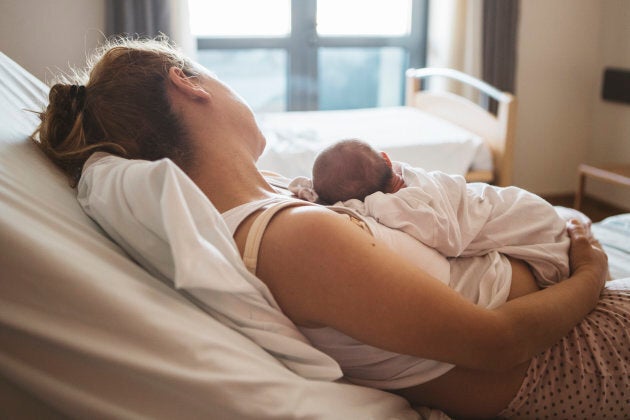 "Weeks of separation can be harmful to early bonding and attachment, and risks making a bad situation worse for both mothers and their babies," Dr. Thierry Lacaze, Chair of the CPS Fetus and Newborn Committee, said in the CPS release.
"Keeping mothers and their infants together has been shown to lower NICU admissions, promote breastfeeding, shorten hospital stays and decrease the need for prescription drugs."
Babies who participated in the rooming in program in Kingston, Ont. spent less time in the hospital (eight days, compared to 25 days for babies who had historically been placed in the NICU) and were far less likely to need morphine treatment for withdrawal symptoms (only 14 per cent, compared to 83 per cent of NICU babies), according to a 2015 study.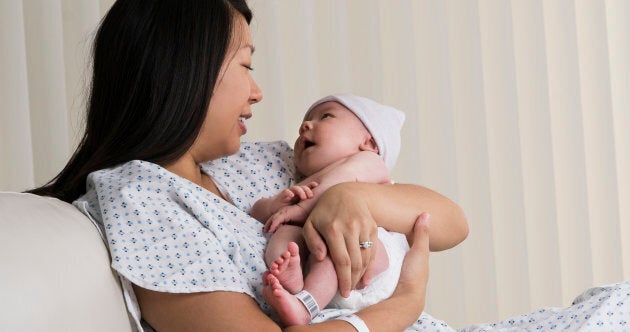 The new CPS guidelines recommend that newborns exposed to opioids be observed for at least 72 hours after delivery and assessed to determine if more care is necessary.
"Once newborns are ready for discharge, a well-coordinated plan involving a team of health care professionals is essential to ensure that once they are home, the babies continue to sleep and eat well, gain weight, and adapt to their environment. This includes community resources to support keeping infants and their mothers together, long after they leave hospital," CPS said.
Beyond the health benefits to the babies, the new guidelines are about compassion, kindness, education, and support for the mothers, Dow said.
"You really want to strive for a positive outcome and support the woman wherever possible rather than keeping them apart from their babies."