Actress and activist Amber Tamblyn called the reported pay gap "totally unacceptable." Producer Judd Apatow called the story "so messed up that it is almost hard to believe." Jessica Chastain, who is currently starring in the Golden Globe-nominated "Molly's Game," said Williams is a "brilliant" actress who "deserves more."
Director Ridley Scott reshot much of the film, which recounts the kidnapping of oil tycoon J. Paul Getty's grandson, after actor Kevin Spacey (Getty) was accused of sexual assault. Christopher Plummer replaced Spacey in the reshoot.
When asked about the reshoot costs in December, Scott told USA Today that they were "not as expensive as you think" because "everyone did it for nothing."
"They all came in free," Scott said. "Christopher had to get paid. But Michelle, no. Me, no. I wouldn't do that."
Scott did not mention Wahlberg's name in the list of people who didn't receive compensation. Williams told USA Today that she agreed to forgo a salary on the reshoots because she "appreciated so much that they were making this massive effort" to recast the role. Both actors are represented by the same talent agency, William Morris Endeavor.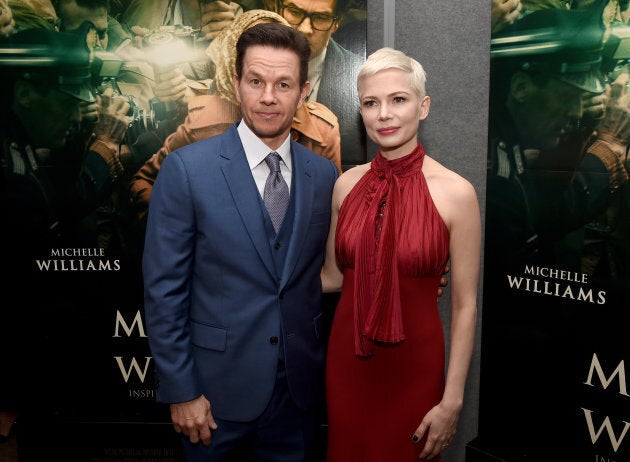 The report flies in the face of Williams' work in the newly-launched Time's Up campaign, an effort led by female stars to address gender discrimination in Hollywood and other industries. To call attention to the movement, Williams and scores of other celebrities wore black to Sunday's Golden Globe Awards. Williams also brought "Me Too" creator Tarana Burke as her date.
"I thought I would have to raise my daughter to learn how to protect herself in a dangerous world and I think because of the work Tarana has done and the work I am learning how to do, we actually have the opportunity to hand our children a different world," Williams told Ryan Seacrest during a red carpet interview. "I am moved beyond measure to be standing next to this woman, I have tears in my eyes and a smile on my face."
Reps for Wahlberg, Williams and Scott did not immediately respond to requests for comment.