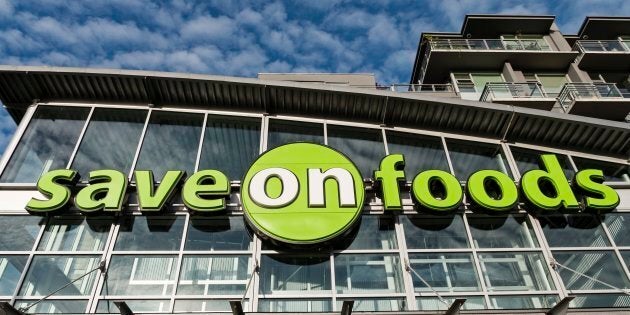 A western Canadian grocery chain is following in Loblaw Co.'s footsteps and offering its customers a $25 rebate on groceries after allegations of bread price-fixing — but only those who are already members of its loyalty program.
Save-On-Foods, which operates stores in Alberta, British Columbia, Manitoba, Saskatchewan and the Yukon, said in a statement issued Tuesday that it "had no involvement" in the alleged bread price-fixing scheme currently under investigation by the federal Competition Bureau.
But it says it will offer a $25 refund on groceries to some of its customers who "could have been impacted by higher bread prices."
Save-On-Foods' offer is a bit more limited than Loblaws' offer. For one thing, it will be available only to members of the grocery chain's More Rewards loyalty card program. Customers will have to have been members before Dec. 31, 2017.
Additionally, anyone receiving the rebate will have to be age of majority in their province, and will have to declare they bought bread at Save-On-Foods "sometime in the past 14 years."
The company has set up a website where customers can register. The $25 will be applied to customers' bills the next time they spend more than $25 at a Save-On-Foods, the company says. Customers will be able to choose at the point of sale if they want the money donated to a food bank instead.
Loblaw Co. said last month it had alerted the Competition Bureau to a bread price-fixing scheme that ran from late 2001 to March 2015.
According to court documents that were unsealed last month, among the companies targeted in the Competition Bureau's probe were Canada Bread, Walmart, Sobeys, Metro, Giant Tiger and "other persons known and unknown."
Loblaw Co. says it has been granted immunity from prosecution in exchange for its co-operation in the price-fixing investigation.
The retailer launched a website this week where customers can sign up for a $25 gift card, if they state that they bought bread at one of the company's supermarket chains between 2002 and 2015.
Loblaws says signing up for the gift card won't prevent customers from taking part in one of the class-action lawsuits have sprung up over the matter. But the company does say the $25 will be deducted from any other settlement the customer may receive.