It's crucial kids have the opportunity to succeed in all aspects of life. As a parent, you're an expert in providing unconditional love, but tailoring a learning program for your child probably isn't something you feel confident in doing. That's why programs like Kumon can help kids reach their learning potential. Here are a few more ways to help your children reach new heights, presented in partnership with Kumon.
Set Goals Together
Parents don't necessarily need pompoms or cheers to help their kids achieve goals. A great first step is sitting down with your child and deciding on what the goal is, and how to go about reaching it. This gives the child a voice in the task before attempting to reach it, however large or small. It's crucial the tasks and goals are specific and attainable depending on age and development. For example, for a 4-year-old, "being good in school" is too vague, but "learning to read independently by grade 1" is perfectly realistic with a little help.
Stay Positive
The Center for Parenting Education believes a positive outlook in all aspects of a child's growth is vital to success and reaching their potential. Whether it's through positive reinforcement, actions or comments, having a "glass half full" outlook resonates with kids. And if at first they don't succeed, trying again instills a sense of confidence and self-reliance, which will pay off throughout their childhood and beyond.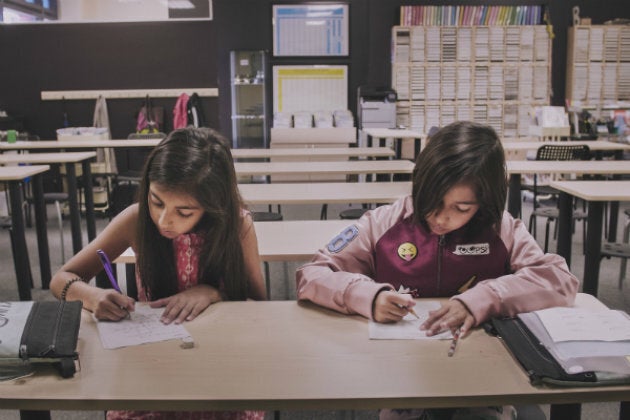 Give Freedom of Choice
Giving your kids the freedom to choose is important because it also gives them room to grow and make mistakes on their own. A child's passions, talents and hobbies should never be discouraged or deterred but instead explored and celebrated. A collection of feathers could blossom from a curiosity about nature to a future career in science.
Spend Time Together
No amount of money or material items can replicate what parents create simply by spending quality time with their kids. Reading a book, going for a walk, watching them play or teaching them a new skill, just being present is one of the most essential benefits a parent can give their child.
Praise The Journey, Not Just The Destination
A 2016 study by Vanderbilt University noted how an effective tool in helping a child's potential develop is praising both the time and effort put into the task, and not just the end result. Psychologist David Lubinski, the study's co-author, says it's equally valuable to laud a child for what they did in reaching or attempting to reach a goal, not just the completion of it.
The proven Kumon method can help your child build a lifetime of math and reading success. Click here to find out more about the self-learning method that Kumon has become renowned for.