On the heels of the Time's Up Now and #MeToo movements, a museum in Brussels, Belgium, is combatting the myth that a woman's clothing incites or encourages sexual harassment and/or assault.
The exhibition, called "What were you wearing on that day?" was first put on display in 2013 at the University of Arkansas, where students picked the stories to be featured from about 40 submissions. The students then asked for clothing donations to match the outfits described in the stories.
These outfits "serve to dismantle the myth of victim responsibility, and the underlying idea that the assault would not have happened if the victim had worn provocative clothing which was less provocative," notes The Brussels Times.
Françoise Schepmans, mayor of Molenbeek, said of the exhibit to The Brussels Times, "Its objective is to encourage victims of sexual assault to 'speak out.' It is also to highlight that nobody is immune, regardless of the location of a given incident or what they are wearing."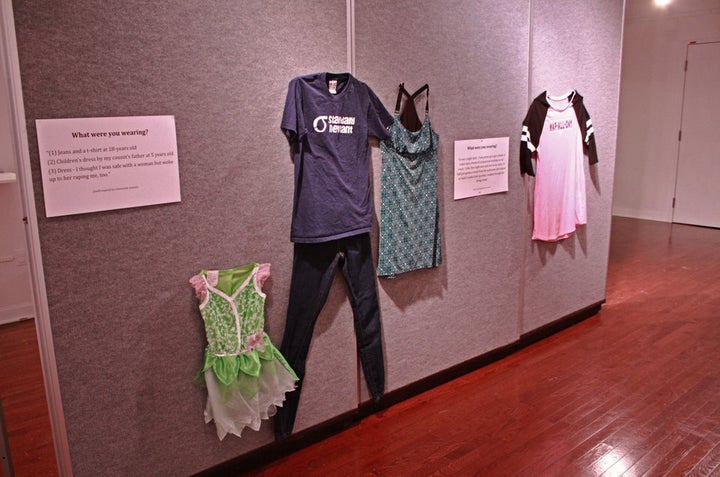 In 2005, Amnesty International released their findings for a poll that was part of their women's rights campaign. The poll revealed that approximately 26 per cent of those surveyed believed a woman was either partially or totally responsible for being raped if she was wearing "sexy or revealing clothing." And about 22 per cent of respondents had the same perception if a woman had multiple sexual partners.
More recently, "The Big Bang Theory" actress Mayim Bialik wrote an op-end in the New York Times in October in which she blamed women for being sexually assaulted based on their choice of clothing. "I still make choices every day as a 41-year-old actress that I think of as self-protecting and wise. I have decided that my sexual self is best reserved for private situations with those I am most intimate with. I dress modestly. I don't act flirtatiously with men as a policy," Bialik wrote.
"In a perfect world, women should be free to act however they want. But our world isn't perfect. Nothing — absolutely nothing — excuses men for assaulting or abusing women. But we can't be naïve about the culture we live in," she continued.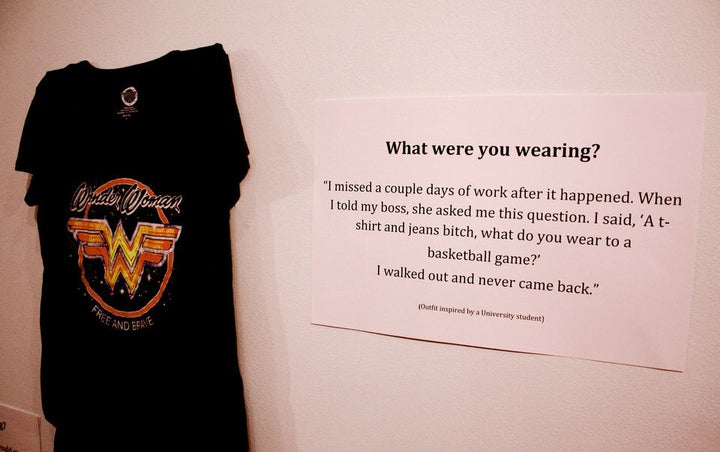 Delphine Goossens, manager of the Prevention Service Projects in Molenbeek-Saint-Jean, told The Daily Mail, "We still tell our young girls to pay attention to what they are wearing but we still do not teach our boys to not abuse ... We would like people to understand that every women could wear what they want, they shouldn't be attacked. That's what the exhibition shows: no outfit prevents rape."
In 2014, there were 22 reported incidents of sexual assault for every 1,000 Canadians aged 15 and older, representing about 636,000 self-reported incidents of sexual assault, according to Statistics Canada. A greater risk was noted for women, young, Indigenous, single, homosexual or bisexual individuals, as well as those with poorer mental health.
But Canadian women are way more likely to experience sexual assault than men, with 87 per cent of sexual assault incidents reported in 2014 committed against women, reports Statistics Canada.