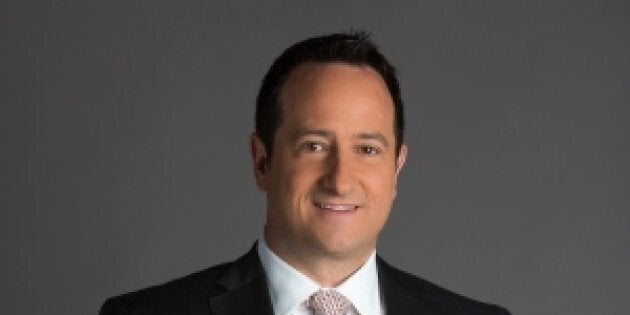 TORONTO — A prominent CTV News reporter has been suspended, hours after a woman made sexual misconduct allegations against him.
Bell Media's vice president of communications said Paul Bliss, who works at CTV's bureau in the Ontario legislature, has been suspended and an investigation is underway.
"Allegations have been made against a CTV News reporter," Scott Henderson said in an email statement provided to The Canadian Press.
"We take this very seriously and as a result have suspended Paul Bliss until an investigation is complete."
Wrote a blog post about alleged incident
The allegations were made in a blog post by Bridget Brown, who describes herself as a Calgary-based entrepreneur and former CTV employee.
Under a Friday post titled "MeToo in Canadian Broadcasting," Brown detailed an alleged sexual incident in the spring of 2006 involving an unnamed CTV reporter.
Brown wrote that when she began working at CTV, she reached out to a reporter she had met at a party a few weeks earlier and asked if he'd like to get coffee with her in the cafeteria and reconnect.
The reporter "suggested instead I come to his office after his shift," wrote Brown, and she agreed.
Brown said the reporter showed her around "the storied building where he worked," and ended the tour back in his office.
She alleges that he then started kissing her and "pushing on the top of my head," at which point she "bluntly" told him she wasn't interested.
Brown wrote that she kept silent about the alleged incident for 12 years, and had been struggling in recent months with whether to reveal it.
She said she had been thinking about the #MeToo movement of women coming forward with stories of sexual harassment, and reading about the resignation of Ontario Progressive Conservative leader Patrick Brown.
He stepped down early Thursday morning, hours after CTV reported that two women have come forward with sexual misconduct allegations against him — allegations that haven't been verified by The Canadian Press.
In a post on Twitter Friday night, Bridget Brown wrote that she decided to come forward now because she had noticed a "dearth in #MeToo stories coming from Canada, specifically from media in Canada."
When reached by phone, she told The Canadian Press she had no comment on Bliss's suspension.
Her allegations have not been verified by The Canadian Press, and Bliss did not immediately respond to requests for comment.
Bliss's biography on CTV's website describes him as a "veteran reporter ... and occasional anchor for CTV Toronto."
It says he has won 13 awards for his reporting, including the Edward R. Murrow International Award for Best News Series.