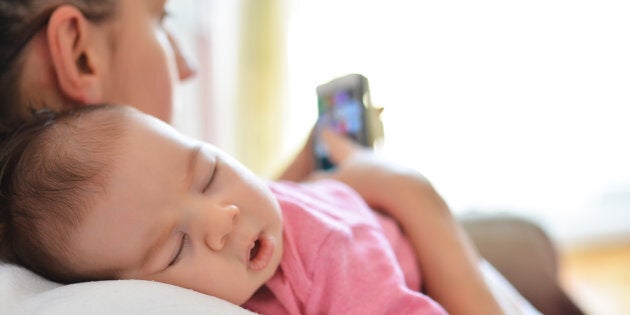 We all have that person we love to hate in our Instagram or Facebook feed.
You know the one. The mom that posts photos of the gourmet dinner she served her toddler on a weeknight, with next year's hand-sewn Halloween costume already hanging up in the background (#workingmom #planningahead #soblessed).
The woman running a half marathon three months after giving birth, pushing her serene, beautifully dressed infant in a sleek stroller, as her adoring husband snaps a photo that captures both her fierce determination and her fit body (#supermama #babyandme #soSOblessed).
The parents who sourced an antique tractor for their baby's farm-themed first birthday party, complete with a petting zoo and sunset photo shoot of little Benjamin trying his first bite of (organic, dairy-free) chocolate cake while perched atop a bale of hay (#helovedit #perfectday #sosoSOblessed).
It's easy to feel like a garbage parent in comparison.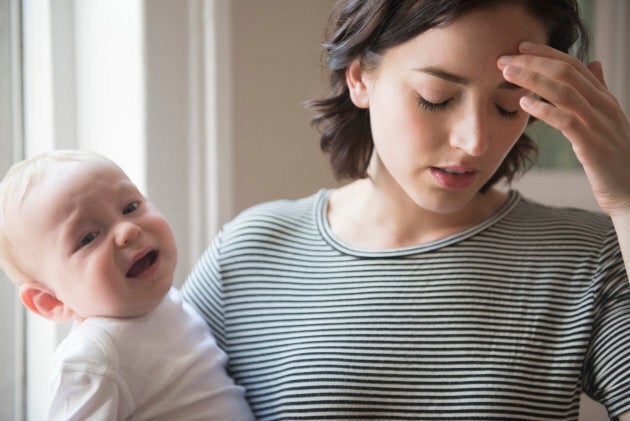 And as much as these examples might seem extreme, it doesn't take much to feel like you're not as good at this whole mom and dad thing as your friends. A photo of someone with clean hair, for instance. Someone who wore pants with a non-elastic waistband. Someone who left the house.
You might love to hate that supermom in your Facebook feed, but if you're not careful, the person you might actually wind up hating is yourself for not stacking up.
"You can feel like everybody else has their act together," Canadian parenting expert Ann Douglas, a mother of four and author of several bestselling parenting and pregnancy books including The Mother of All Pregnancy Books and The Mother of All Baby Books, told HuffPost Canada in a phone interview.
"But of course, people who really invest in their image online are only putting out their most perfect moments. So in your news feed, you're seeing something like 200 people's most fabulous minute, as seen through their own narrow lens."
Meanwhile, you're all too aware that your own life contains the good, the bad, and the ugly, Douglas said.
"You're not comparing apples to apples. You're comparing apples to bruised bananas."
Social media and parenting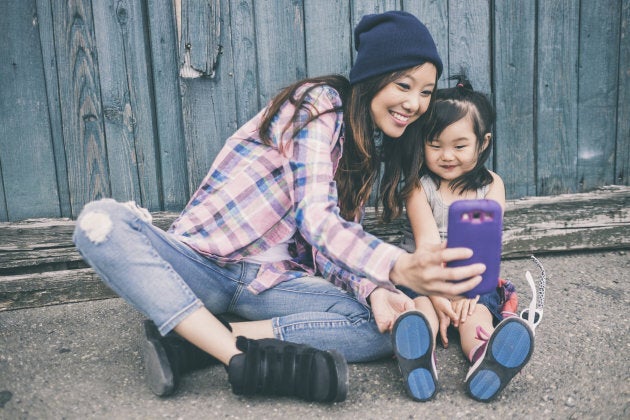 Facebook and Pinterest are the most popular platforms for parents, the Pew Research Center noted in a 2015 report.
Social comparison is normal and can be helpful when it comes to successfully navigating a social environment, social media psychologist Dr. Pamela Rutledge told Parents Canada in a 2017 article. Moms and dads can leverage information from each other, for instance.
"It gets complicated when parents want to be seen as a good parent by their social groups," Rutledge said.
"Social media can apply pressure when people want to make sure their children have 'all the advantages'."
Remember it's just a snapshot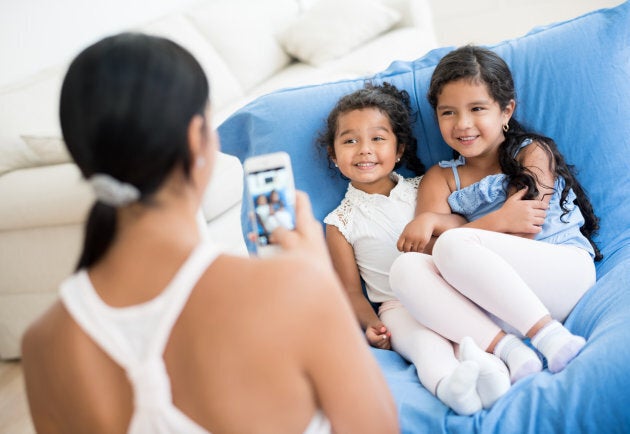 "We know that social media is designed to capitalize on the human brain's desire for social comparison," Douglas told HuffPost Canada.
"So, of course you can't help but say 'how am I measuring up to all these standards?'"
Spending too much time on social media can lead you to feel both "revved up and depressed at the same time," Douglas added.
The solution? Remind yourself that what you're seeing is just a little snapshot of someone's life, Douglas said. Follow more honest people on social media. Have actual conversations with real friends. And be kind to yourself.
"Treat yourself to some self-compassion. There are chapters in our lives as parents that are tougher than others," Douglas said.
"Sometimes the kindest thing you can do is remind yourself that you're doing the best that you can in a really tough situation."
Limit your time spent on social media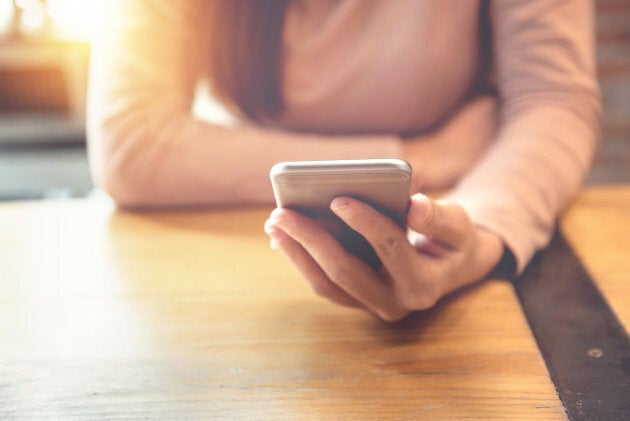 And of course, if you find that your time on social media is making you feel worse about yourself, limit the amount of time you spend there, Douglas said. It's all too easy to say you're just going to log in for 10 minutes before an hour goes by.
"Maybe you would have felt so much calmer and better if you would have had a phone conversation with someone you care about or read a novel," Douglas said.